Taveuni residents enlightened on real estate matters and consumer product related problems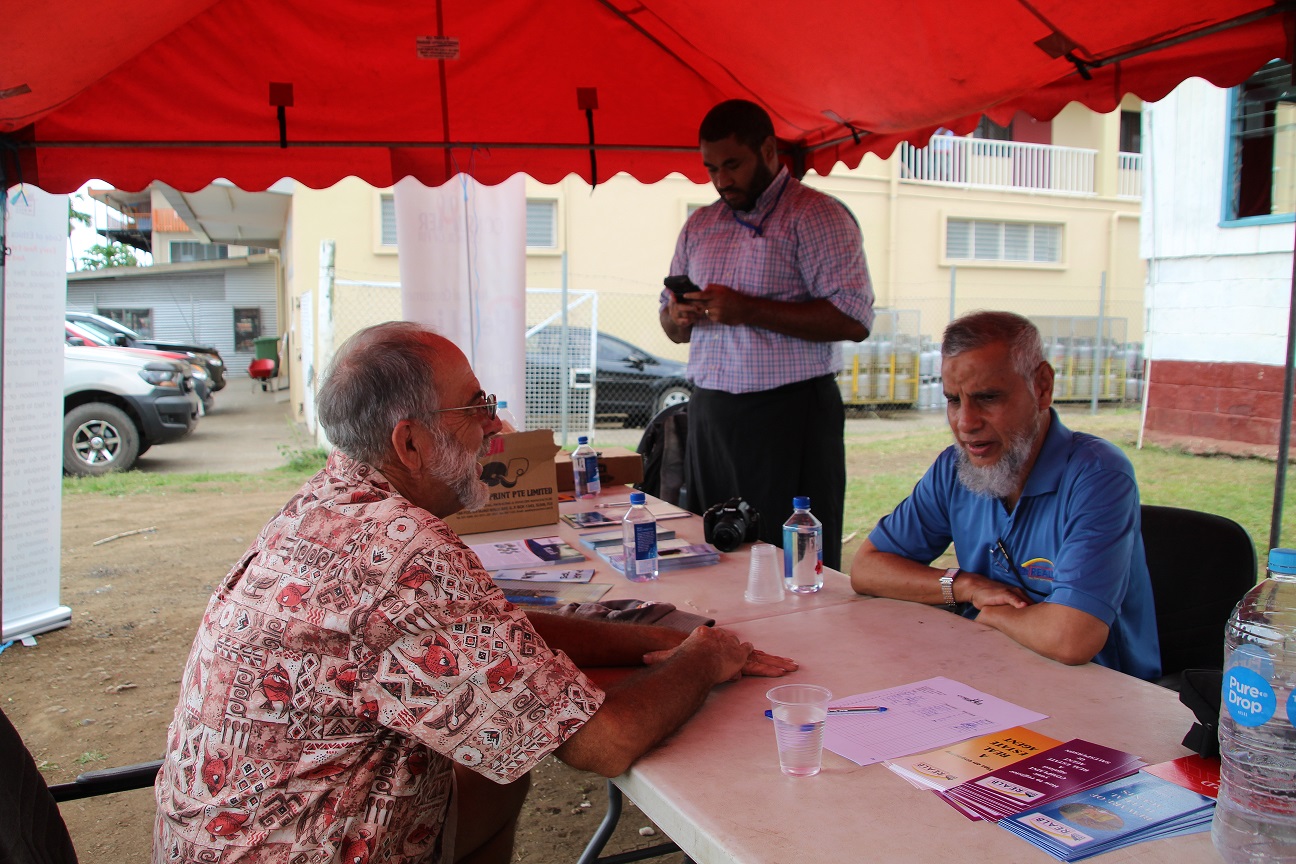 MORE than 40 people turned up to meet staff of the Real Estate Agents Licensing Board (REALB) and Consumer Council of Fiji in Taveuni today.
REALB in collaboration with the Consumer Council of Fiji held a very successful road show in Taveuni whereby members of the public and the two agencies discussed a number of issues ranging from real estate matters and consumer product related problems.
REALB Chairman Dr Abdul Hassan in a release said their grievances have been noted and it will be act upon soon.
"It was very surprising to note that what people had to tell about their limited knowledge on real estate issues and their rights and protections on consumer items," Dr Hassan said.
"We have managed to get insight of property market in the Island," he said.
"A registered sales person said he is happy to date on his activities as he has managed to sell three properties this year.
"The market is still growing but there is a need for the agents to contact the buyers and sellers of properties at a regular basis."
"We have managed to gauze that several property owners do not understand the difference between a registered real estate agent and one who is not registered, this is a real problem for them at the moment, however after discussion with our team the confusion was removed from the minds of these people," Dr Hassan said.
"Under such confusion the bogus agents take advantage of such potential buyers or sellers of properties," he said.
"We are definitely after such bogus agents and whatever they are doing is illegal and hope they would refrain from such activities before been prosecuted under the law."
The awareness road show will continue tomorrow at Savusavu Town in front of the Savusavu Town Council building from 10am to 3pm.
The general public are urged to take advantage of this road show.