Letters to the Editor – Friday, July 12, 2019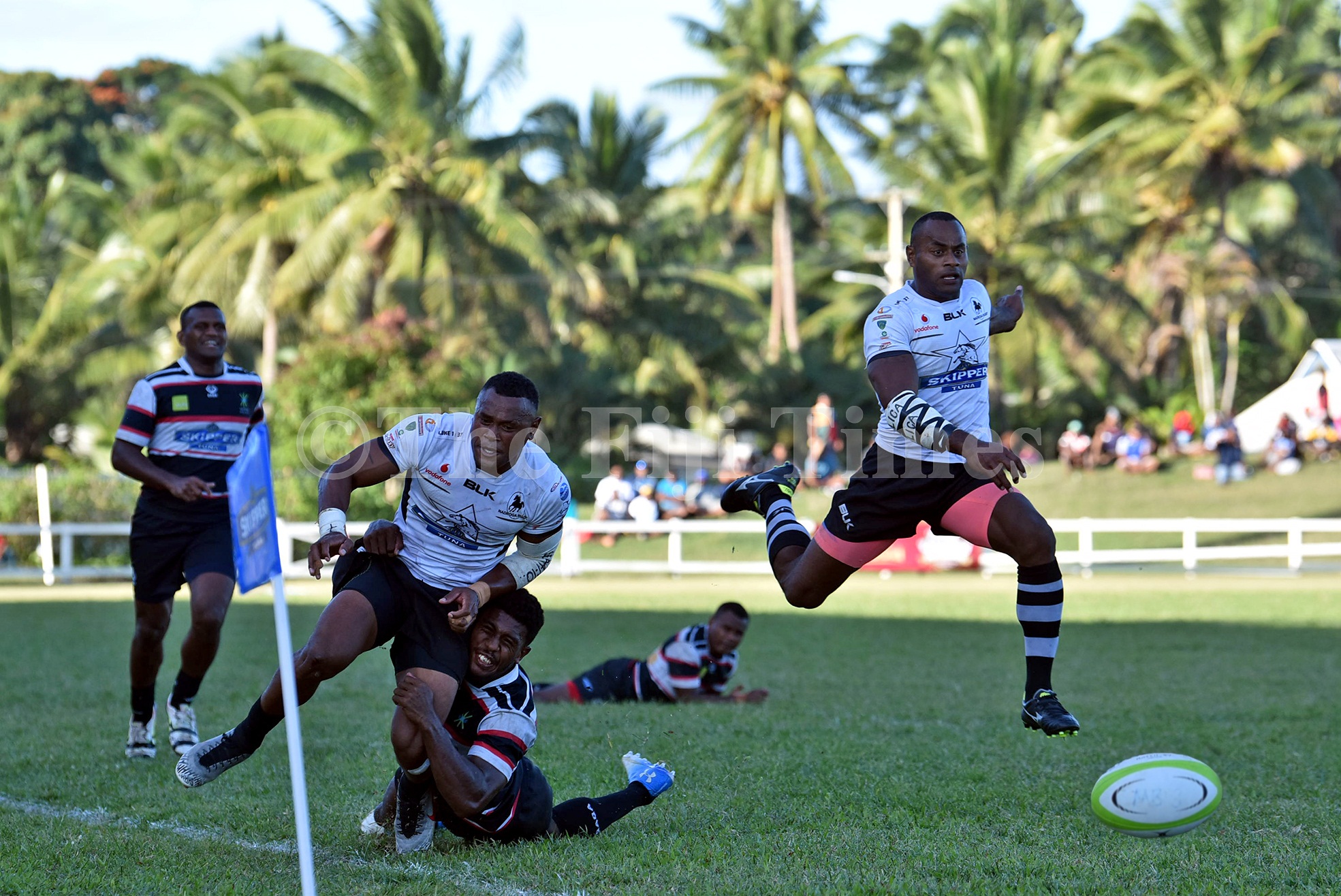 The 'Nasilasila' factor
Our sports writer Kameli Rakoko wrote a beautiful piece titled "The Nasilasila factor" and paid tribute to the efforts of our former sizzling 7s halfback Amenoni Nasilasila, who proved to be the Stallions hero in crucial matches.
Rakoko pointed out Nasilasila's deft footwork, strengths and his ability to thrive under pressure and handle well the brunt of the opposition in the thick of things.
Thank you for the delightful article Rakoko and honestly, I missed Nasilasila's vision and skills on the 7s circuit!
Rajnesh Ishwar Lingam, Nadawa, Nasinu
A tribute
A big vinaka vakalevu to Felix Chaudhary and The Fiji Times for the article and tribute to Arthur Philitoga.
It informed me so much of his life in the music industry which I never knew.
Beginning his music journey from Marist Brothers High School, and the band Traffic Jam, then joining Jim Ratusila of the Black Rose fame to play on boats taking guests from the then Tradewinds hotel to Mosquito Island.
Isa, then he sought musical ideas from the evergreen Ken Jenson of Ken Janson and the Hearts fame.
Thence to Sneak Preview and then starting his own band Kulture.
The journey was, I am told not easy, but he got to the top and just like Felix says in the article, alas all too soon he is gone.
The article goes on to tell us more about him but he will surely be missed for his bubbly sometimes stern looks.
Well, I say goodbye to you young friend, and I know you are in paradise playing music for all who are there.
So long mate.
Allen Lockington, Kava Place, Waiyavi, Lautoka
Fallen apart
Have values in our communities fallen apart?
With all due respect, it's not uncommon to hear of married partners engaging in sexual relations outside of their marriage.
Some on a casual basis and some a regular basis.
At one time this was like hot news but now it appears to be stale news, indicating how common the practice has become.
Discussions around the grog bowl, even at work places, include some male employees discussing about female staff member whom they would like to explore their fantasies with.
This is not only limited to male colleagues.
Sadly, the innocent children experience the brunt of damaged relationships in families and it is likely to have an impact on the later parts of their lives.
All in all, values appear to be eroding. It does pay to select one's friends and associates.
Floyd Robinson, Toorak, Suva
Fijian climate
Whaaat?
Ice?
In Fiji?
On a "tropical" island country in the Southern Hemisphere?
Surprise! Surprise!
What's with all the climate change talks, the mind boggles; or should it?
But then again it's all talk, actions are totally different eh?
Ya methos, stop your shenanigans, we like our weather just fine as it is.
Manoj Lal Patel, Drasa Ave, Lautoka
Electronic scooters
The write-up by Sakul Kundra (FT 11/07) about e-scooters and if Fiji is able to adopt it as a friendly means of transport is a great idea and of course we can take it on.
While Dr Kundra has stated some challenges of adopting e-scooters, I see several obvious unmentioned ones that have us thinking twice about its viability in our isles.
First and foremost and without being rude, I hope these e-scooters will not break under pressure from us hefty Fijians.
The photo with the article shows five very slim youngsters on these scooters and to imagine five Fijians instead tells me a different story.
Then there is the problem of theft as these e-scooters are small and light enough to be carried away.
People will want to stop and shop and do errands and stuff!
Whether it's lockable or not; it will grow legs in Fiji.
Sorry to say that but that is the sad fact.
It won't be long before e-scooter black markets start up.
While it is a great environmentally friendly means of transportation it's hard to imagine it working in our urban Fiji centres.
Simon Hazelman, Rava Estate, Savusavu
Pacific Games
The 16th Pacific Games fiesta started in Samoa last Sunday led by a glorious opening ceremony in Apia. 22 nations came together to compete in 26 sports to claim the "best in the Pacific" title, a once-in-four-year opportunity for the beautiful island nations.
With facilities in need to be up to international standards, Samoa impressed everyone in the short time span after the withdrawal of Tonga as hosts in mid-2017.
What caught my attention was that the Samoan prime minister took part in the archery competition.
Although not making the medal podium, he showed what the sport is all about and that age is not a barrier being at the prime age of 72!
This Pacific Games will create new friendships, ignite new rivalries, perceive champions and unite nations.
"Don't be surprised, champions shall rise!"
Raynav Chand, Nakasi
'Ice' lab dangers
Reports in The Fiji Times (11/07) titled 'US agent: Fijians producing meth' and 'Educate kids on effects of drugs' must be read and shared.
Definitely a warning to the relevant authorities!
Rajnesh Ishwar Lingam, Nadawa, Nasinu
That issue
Everyone is now a Fijian but the indigenous and first people of Fiji are referred to as iTaukei.
To an iTaukei others are referred to as "vulagi" or guest.
I believe nothing racial there, just a matter of fact so why the fuss?
Dan Urai, Lautoka
New recruits
I was at the welcoming of the 200 new recruits to the police force last weekend, and talked to most of them and found out that most were in school in Year 13 last year and have been recruited a year later.
Even they are getting paid on the next pay period.
Being very lucky, I meant as for most people get to find work after four to five years or may be after tertiary education or maybe some are just unlucky.
But these new police recruits get a decent job at 17 years old or 18, and have lots of benefits when they retire.
Tomasi Boginiso, Nasinu
Controlling things
There are a few things that we may never be able to control.
Urban drift, rubbish thrown by people, stray dogs, illegal taxis, illegal drugs, rise in crime and poverty, NCDs, and utterances by politicians that make us cringe.
Allen Lockington, Kava Place, Waiyavi, Lautoka
Shock the dog
Dear uncle Allen, shocking dogs to cur-tail their freedom of "dog speak"?
The animal rights activists and left idlers might not agree.
Don't know about the centrist "don't carers" though.
Or we could just go Will Shakespeare's way; "Hang cur" hang, by your tail.
You insolent noisemaker!
Manoj Lal Patel, Drasa Avenue, Lautoka
Outstanding player
We have seen what an outstanding soccer player she is.
We have seen her leadership in leading the US women to their fourth World Cup win.
We have also seen her courage to speak out and stand up for human rights, social justice, respect and equality.
Now that's the kind of person we need to head FIFA.
Megan Rapinoe for FIFA president!
Actually she could make a good president of the US as well.
Far better chance of America being made great again under her leadership than the divisive President Donald Trump.
Rajend Naidu, Sydney, Australia
Mysterious deaths
If any text is blurry, it is caused by the regrettable anxiety, agony and tears of grieving family members.
Everytime I read or write about the American holidaying couple David and Michelle Paul, someone starts playing the X-Files music in the background.
It must be the "Cigarette Smoking Man".
The music has been around throughout the confusion, questions, suspense, mystery and now, suspicion.
The stance of those in position to provide progress reports has not changed.
I believe they are still ducking for cover.
From the beginning it has been this or that, there, not here, and not me but them.
A case which has received laxity stars so far, had a sudden boost.
An urgency to cremate David's body.
Alongside agitated family members, this would have made the likes of Fox Mulder and Dana Scully furious.
For them, this decision means destruction of evidence.
Who sent the email and who made the decision?
As for the couple, we only know who they were, where they came from, when they came, what their hobbies were and when they died.
What else?
The script and full cast remains in doubt.
This particular American X-File on Fijian soil produced Follywood lines in response to Hollywood's "I am not at liberty to discuss" and "Classified Information".
They are "I don't know" and "Don't ask me".
Amid accumulating uncertainties, "The truth is out there".
To be continued.
Mohammed Imraz Janif, Natabua, Lautoka