Lalauvaki murder trial: Witness says there was no brawl in club
16 October, 2019, 12:22 pm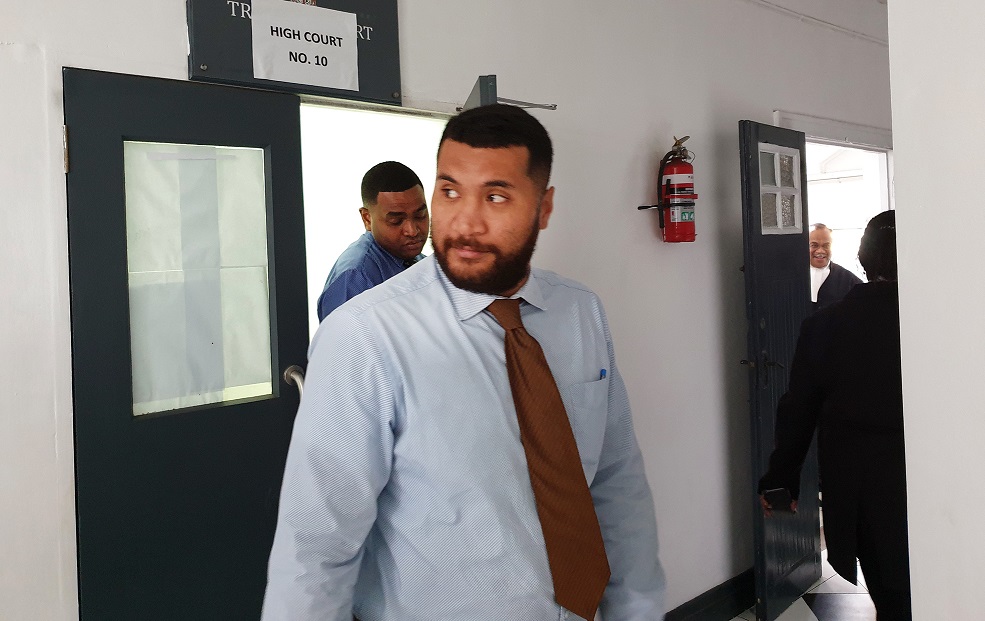 THE girlfriend of a man who was allegedly murdered by two former police officers last year told the High Court in Suva that no brawl took place inside the nightclub he had patronised.
She said the deceased, Joseua Lalauvaki, was removed by bouncers because he had hit a person who had been hassling her inside the club.
Kelepi Duri Tautaumacala Kolinisau and Selema Tikoenaburevere appeared yesterday before judge Justice Vinsent Perera, accused of murdering Mr Lalauvaki after an altercation outside a Suva nightclub on September 2 last year.
Mr Lalauvaki died a few weeks later at the CWM hospital from injuries allegedly sustained during the assault by the police officers.
During the cross-examination by defence lawyer for Mr Tikoenaburevere, Akuila Naco, Melania Davetawalu also said the deceased was never involved in a scuffle with bouncers while he was escorted out of the club.
She said a brawl took place when police officers arrived at the scene.
An officer threw the first punch at her sister and her sister's boyfriend moved in to defend her by throwing punches back at the officer.
When this happened, she said other police officers got involved and started punching her sister's boyfriend.
This was when Mr Lalauvaki, who was drunk at the time, came into the picture, she added.
The second State witness in the trial was Alifereti Gada Keipu, 26.
He is a member of the Poll-Friend for the Suva market Police Post, and had accompanied Mr Kolinisau, Mr Tikoenaburevere and another police officer in a vehicle to the nightclub.
Mr Keipu said of the four people bundled into the twin cab, three were drunk.
He said while on their way to Totogo Police Station, the two male persons started to punch Mr Kelepi, who was with them at the back of the vehicle.
They made a stop for help from other police officers who were in a police minibus parked outside a nightclub.
He then informed the court that when they reached Totogo Police Station and got off, he then saw Mr Tikoenaburevere and the deceased exchanging punches.
He also saw Mr Kelepi giving a kick and stomp to the boy who was lying on the ground.
The two-week trial continues today.