Kiribati resident to help family
23 September, 2020, 7:30 pm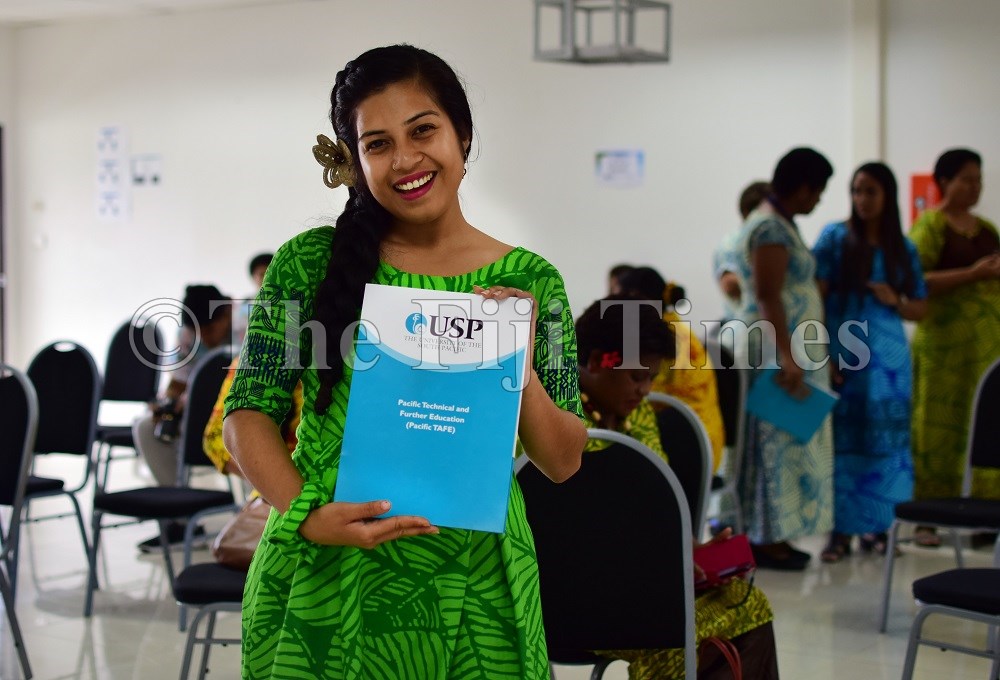 Raoinaba Tarawariki says she will use the skills she learnt during the two-week micro-qualification in establishment and operating a small seafood business to help her family and community in Kiribati.
She said the scholarships awarded by the University of the South Pacific (USP) Pacific-European Union Marine Partnership (PEUMP) program, was "an eye-opener".
"When I return home, I will teach my mother the basics of running and growing a business," the 24-year-old said.
"We have a lot of fish in Kiribati and a lot of women sell it at the market but they don't really know how to manage their earnings and the skills I have learnt in this course about finance management will be shared with them.
"This way, a lot of people will better understand how to run their business on a daily basis and how to sustain it and grow it."
Ms Tarawariki said she was born in Fiji but raised in Kiribati by her mother, who was a businesswoman. She said her father was a fisherman and he usually sold his catch to female vendors at the Kiribati market.
"The skills I learned could be applied anywhere and I urge the youths of Fiji to try out the seafood business because demand right now is very high."