It's a sham – All Blacks v Wales labelled 'money-making mismatch'
26 October, 2021, 12:28 pm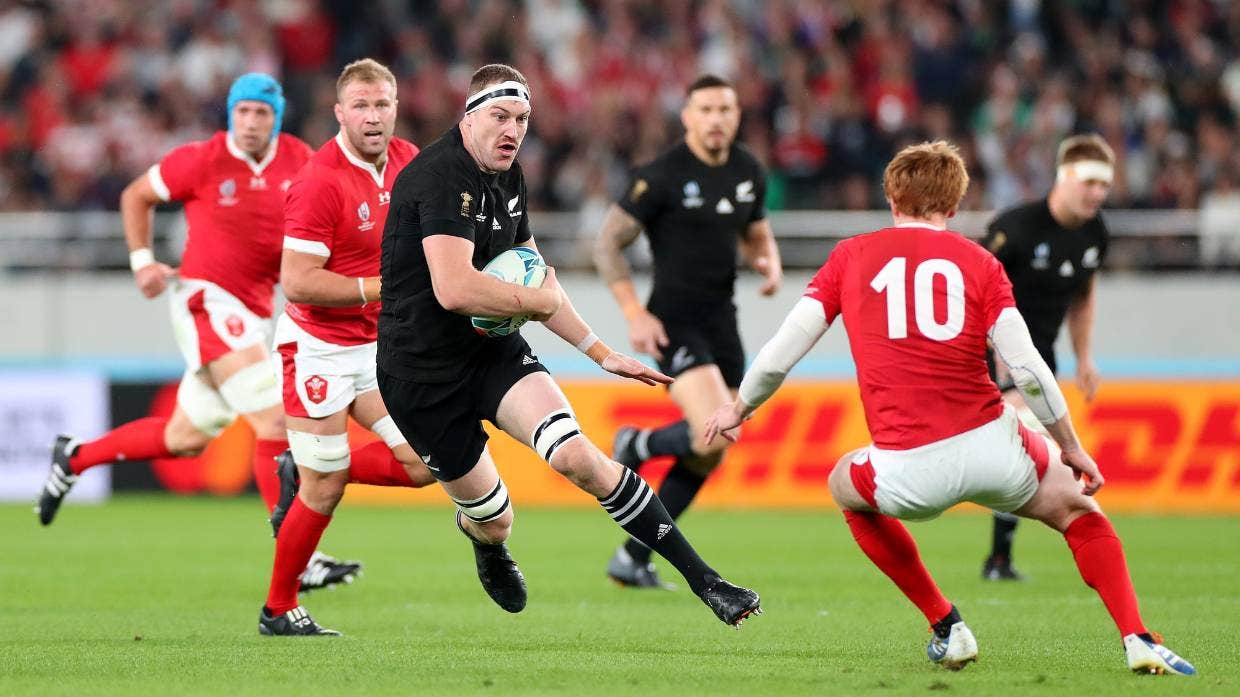 The All Blacks' test with Wales this weekend has been labelled a "sham money-making mismatch" by British media.
Ian Foster's All Blacks arrived in Wales on the back of their 104-14 thrashing of the United States in Washington and were greeted by some unwanted headlines.
This test is outside the official November test window and Wales will be weakened by player unavailability on top of a long list of injuries as they look to end a losing streak dating back to 1953.
"Wales won't fold as easily as the Americans when they face the All Blacks on Saturday, but the sad fact is that Wayne Pivac's side – missing a raft of regulars – have no chance of winning the out-of-window test," The Daily Mail's rugby correspondent Chris Foy wrote.
"It will be another sham fixture; an exercise in making money from a mismatch. As for the USA, their on-field ordeal won't have done much for their hopes of staging the 2031 World Cup.
"The suspicion remains that they are only a potential rugby market in the sense of commercial gain, rather than mass public interest."
Foy felt "box-office appeal is being undermined by a failure to solve the perennial player-release puzzle" in the search for a proper global season.
The pulling power of the All Blacks for the sold out match in Cardiff is expected to see Wales nudge $8m in profit, while New Zealand will also earn a handsome share of revenue.
Meanwhile, the Washington test has also come under fire in the UK as it was played against a backdrop of the United States confirming a bold bids to stage both the men's and women's Rugby World Cups in the coming cycles.
Highly respected Sunday Times rugby writer Stuart Barnes, a former England and British & Irish Lions player, felt the spectacle had done nothing to enhance the United States standing as potential World Cup host.
"Lessons to be learned from the All Blacks demolition of the USA in Washington on Saturday: The States cannot be taken seriously as potential hosts for the 2031 World Cup," Barnes wrote in a strongly-worded column.
"It seems a long way off, but the point was reiterated in dramatic fashion in front of 40,000 rugby fans in Washington. The Eagles are not even a second-tier rugby nation.
"Admittedly not at full strength when beaten by Uruguay in a recent World Cup qualifier, for 2023, the USA have to beat Chile to qualify for Paris, a place in Pool D with England, Japan, Argentina and Samoa.
"Victory is anything but assured. The sport is always looking for the next cheque but at this moment a tournament in the USA would be an insult to Rugby World Cup wrapped up in the guise of a developmental tool for American rugby.
"The Eagle is grounded."