'He never apologised to me'
16 September, 2019, 11:19 am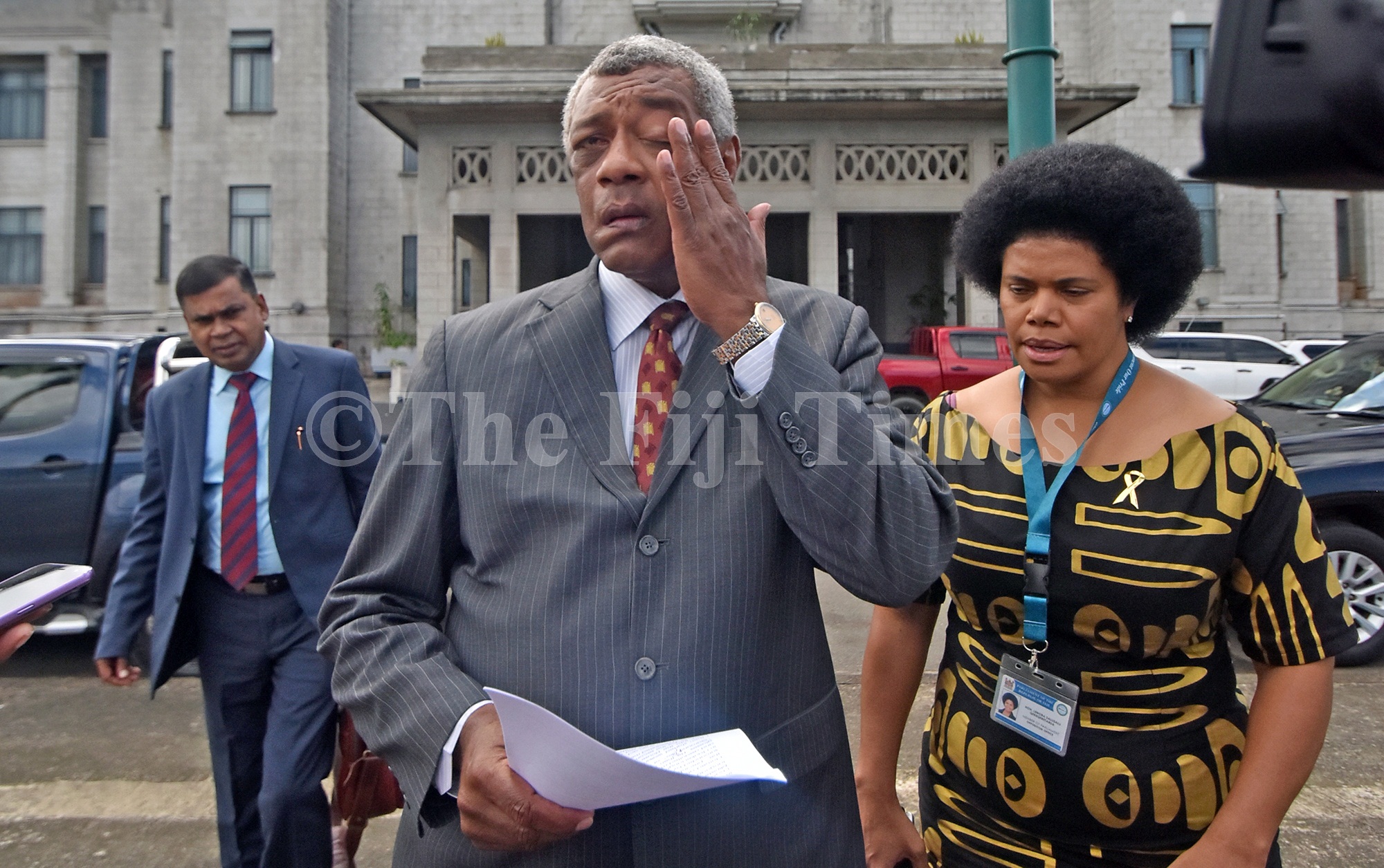 THE Prime Minister, in all my relationship with him, has never apologised to me, suspended Opposition MP Pio Tikoduadua told the Parliamentary Privileges Committee on September 3, 2019.
Mr Tikoduadua made the comments after he was asked by Defence Minister and committee member Inia Seruiratu if he was willing to accept an apology from Prime Minister Voreqe Bainimarama as was intended to be arranged by the Speaker, Ratu Epeli Nailatikau after the matter was brought to his attention.
Mr Seruiratu had also questioned Mr Tikoduadua whether he would accept an apology from Mr Bainimarama because the events transpired in the "House".
In his response, Mr Tikoduadua said, "this would be the very first time that he would want to apologise to me".
He also said that in terms of his previous work relationship with the PM, he saw him as his commander and being his personal staff officer (PSO), he used to look after him.
He said he also knew the PM from head to toe.
"The matter being raised here about the apology was raised to me in the first instance by the Speaker and again today, by the honourable Leader of the Opposition, who had gone to see the Prime Minister as well.
"I find it quite strange for two reasons, the matter of the apology. One, I have never had him apologise to me so it is strange and it is new.
"On top of that, the matter of the apology, I am not sure if it is investigating the matter of the prima facie evidence before the committee, Mr Speaker, I had alluded to now something I have to think about and something that I must think about for the reasons that I have stated."