Awards night to honour efforts in Fijian fashion industry
10 November, 2018, 5:00 am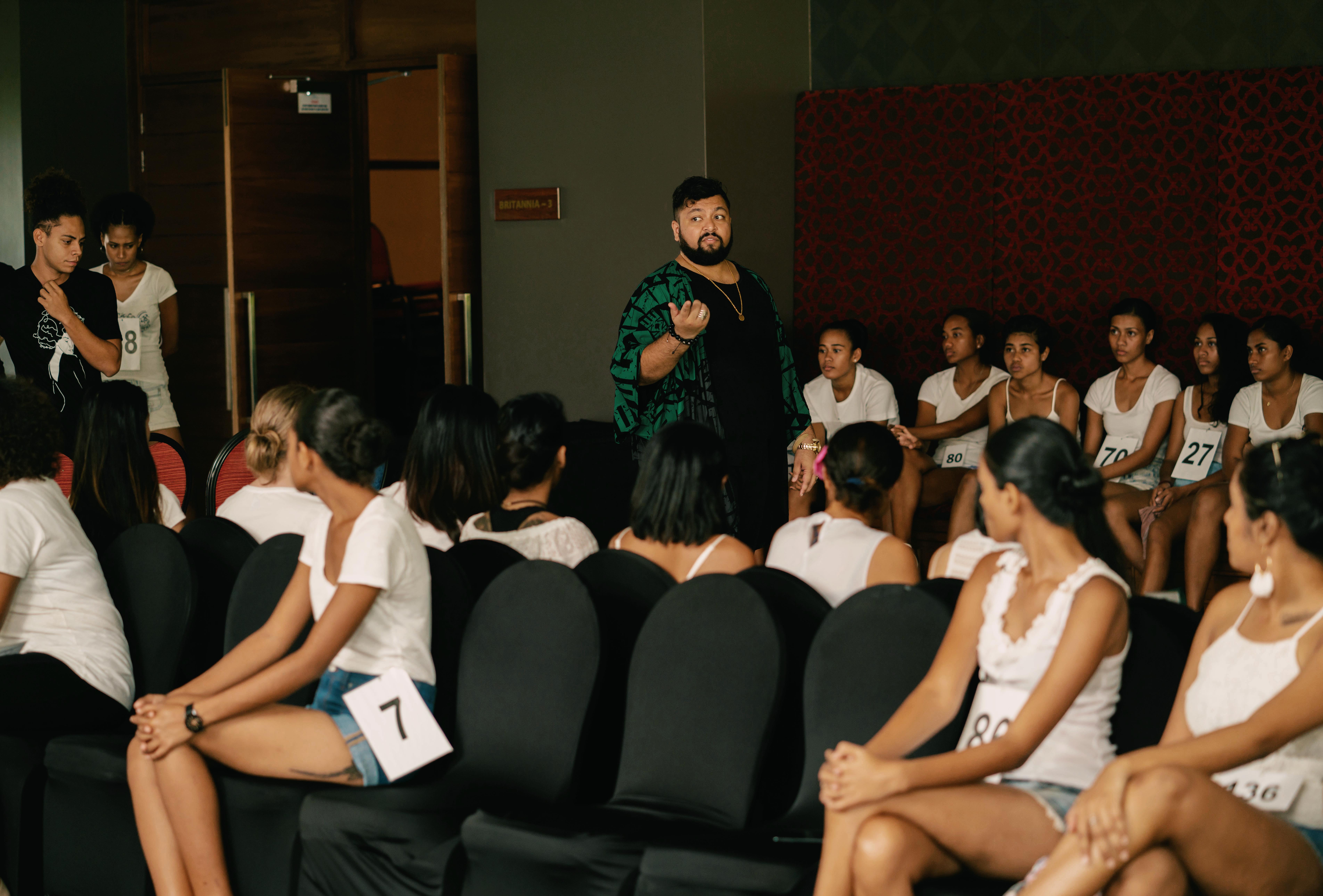 AN inaugural National Designer Awards will be held later this month to honour the efforts of key players involved in the growing Fijian fashion industry.
Stemming from the successful launch of the national fashion trade and consumer platform — the Bottega Gold Fijian Fashion Festival earlier this year, the Fashion Council of Fiji has dedicated the night to honour those who have contributed to the growing economic fashion output of Fiji.
In particular, members of the Fijian fashion industry who have turned their craft into a business will be recognised through various award categories.
The awards, which will be at Suva's Grand Pacific Hotel on November 23, are open to the entire industry, regardless of participation in a fashion show, and are looking at recognising yearlong performance and brand development.
An exciting time for the young but dynamic industry, Fashion Council of Fiji chairperson Faraz Ali said to hold an awards ceremony to celebrate fashion business, and those who support fashion business, indicated growth.
"One of the benchmarks of a sophisticated national economy is the presence of a successful fashion industry. If we consider all major global centres of influence, such as New York, London, Paris, Milan, Sydney, Auckland, and so forth, we note a commonality is an active fashion industry, regardless of size.
"We are pleased therefore within our context to be contributing more broadly to our National economic identity, and indeed to the identity of our regions most significant city, Suva, as a global centre for Pacific fashion, and the economic hub of Oceania."
The four awards to be won include; Designer of the Year, Future Designer of the Year, Fashion Media of the Year and People's Choice.
While a panel of judges from Fashion Council of Fiji's executive board will determine the winners of the other three categories, the People's Choice award is determined by public vote.
The public can vote for their favorite Designer of the Year nominee by emailing bula@fashioncouncilfiji.com or direct messaging Fashion Council of Fiji's Facebook page. The designer with the most votes will take home the People's Choice prize.
The Fashion Media of the Year award will go to an individual who has actively contributed to the Fashion industry through their art, whether it be written or visual.
The Future Designer of the Year will be a Designer of the Year finalist who doesn't quite qualify to win DotY this year, but has the potential to reach that milestone in the future if they keep progressing.
The list of finalists for the categories:
Designer of the Year: 1. Moira John- 8 Mountains 2. Samson Lee- Samson Lee 3. Jadeine Whiteside- Jadeine Whiteside 4. Su Samuels- Lavalani 5. Ilai Jikoiono- ZUBER 6. Hupfeld Hoerder- Hupfeld Hoerder 7. Micheal Mausio- Mausio 8. Aisea Konrote- Hefrani 9. Pacific Island Arts 10. Zulfikar Ali- AZA 11. Zelda Thomas-Paige- Zilda 12. Naina Sayed Khaiyum- NAINA
Fashion Media of the Year: 1. Sandhya Nand- Publicist 2. Ilai Jikoiono- Photographer 3. Temesia- Blogger 4. Duane Leewai- Graphic Artist 5. Filipe Naigulevu- Writer