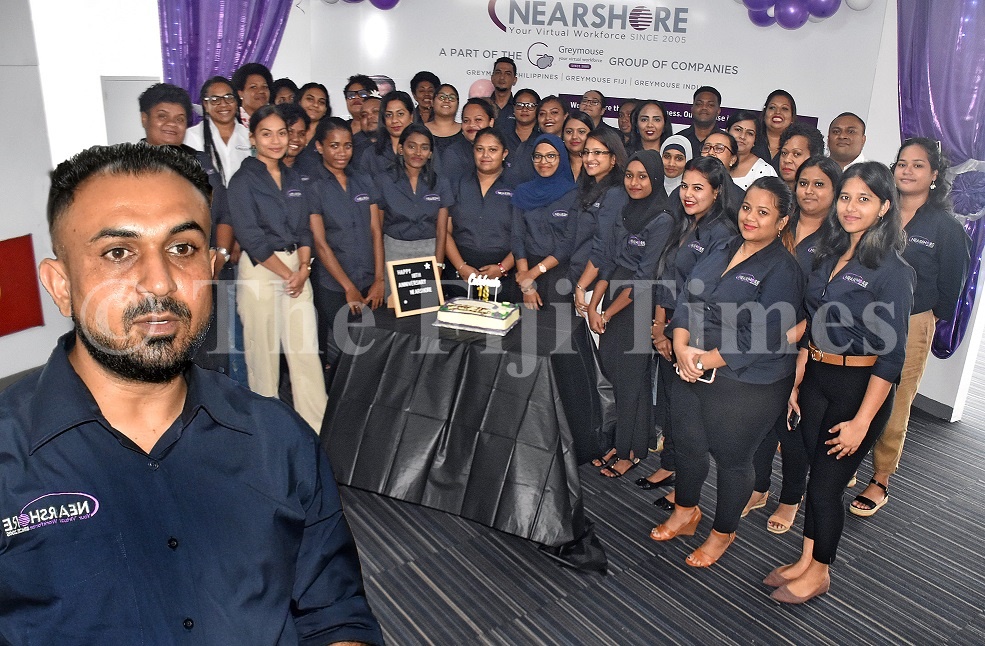 Nearshore, one of Fiji's premier outsourcing companies, has this week celebrated 18 years since founders Kelvin Davis and Marisa Wiman started what was then a very new business model for Fiji.
Having recently rebranded from Greymouse, the company has seen steady growth over the past year as Fiji becomes a more popular outsourcing destination, particularly to nearby countries like Australia and New Zealand, thus the name.
"Our main purpose has always been to help people and help businesses," said CEO and managing director Faiyaz Khan "and that's what we have been doing."
"That is how we measure our achievements. The more people we employ, the more families we are able to help, and on the other side, the more businesses we are able to help as well."
Mr Khan said the company was dedicated to providing cost-effective solutions to client companies while providing locals with jobs they did not have to migrate for.
"To mitigate the brain-drain problem, we're trying to educate businesses that instead of taking people away from Fiji, why don't we bring the jobs to Fiji. That way they are still connected to their families, they are still in Fiji instead of where the cost of living is different and the living style is different, so they don't have to go through all those big changes."
Founders Kelvin and Marisa highlighted the company's journey from "one chair, one computer, one keyboard and mouse, and one person," to now having operations in three countries, most recently India, and clients from many more.
The company commended their employees and announced the introduction of new uniforms and a new office space to accommodate additional employees.
Nearshore has just exceeded 80 employees and is set to hit over 100 by June this year.