'Wall-to-wall campaign': Californians bombarded with Bloomberg ads
29 February, 2020, 3:10 pm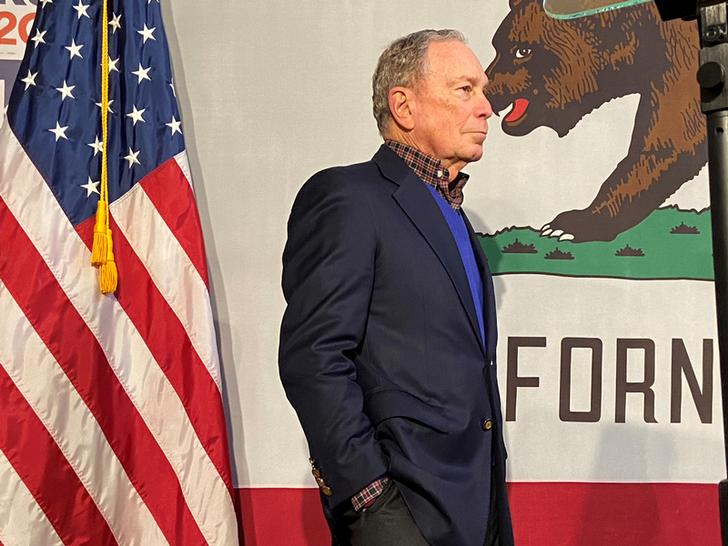 SAN FRANCISCO (Reuters) – Elizabeth Isabella, a homemaker in Burbank, California, was driving car pool when her 10-year-old son Lachlan started reciting YouTube ads by U.S. Democratic presidential candidate Michael Bloomberg.
"Mike will get it done," he said, repeating the slogan that played on his Fortnite and Minecraft gaming videos.
The billionaire candidate, a late entrant in the primary race, is pouring money into Super Tuesday states voting on March 3 and saturating them to a degree that political media strategists and ad-tracking firms said is unprecedented.
California is the single biggest prize of the presidential primary with more than 400 pledged delegates available.
Bloomberg, who has spent about half a billion dollars blanketing the country with ads, has shelled out about $50 million on cable, broadcast and radio ads in California, according to ad tracking firm Advertising Analytics.
"It was like he flipped a switch and his ads were everywhere," said Timothy Riley, a musician and Bernie Sanders supporter in Los Angeles.
Campaigns can place TV ads in a state through buying commercials on local stations or targeting audience location on internet-enabled TVs and cable or satellite television services.
"Politics is a unique animal in that there's never seemingly been much concern paid to the frequency piece – in other words, 'Am I going to do any damage to the candidate or the brand by showing an ad every three ad spots?'" said Joel Cox, co-founder of connected TV ad tech firm Strategus.
In a Reuters/Ipsos national poll, conducted Feb. 19-25, 15% of registered Democrats and independents said they would vote for the media mogul, putting him in a tie for second place with former Vice President Joe Biden, but behind Sanders at 26%.