Veniana still going at 100
27 October, 2020, 7:45 pm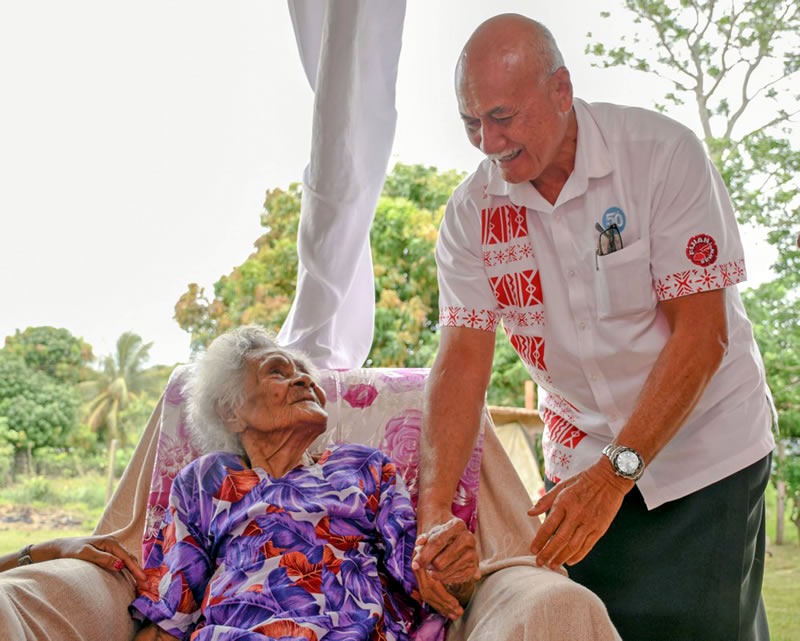 President Jioji Konrote and First Lady Sarote Konrote paid a surprise visit to centenarian Veniana Nakolinivalu at her Nasukamai Village, Ra, home last week.
Mr and Mrs Konrote met the matriarch and presented her with a plaque to commemorate her reaching 100 years of age.
"We were all so grateful that the President came to see our mother and we appreciate this," said her son, Apisalome Nakolinivalu.
"They spoke for a while and my mother also read verses from the Holy Bible to the President."
The centenarian has five surviving children, 45 grandchildren, 90 great-grandchildren and three great great-grandchildren.
She turned 100 on September 23.