Tuidama stays focused
15 September, 2020, 9:00 pm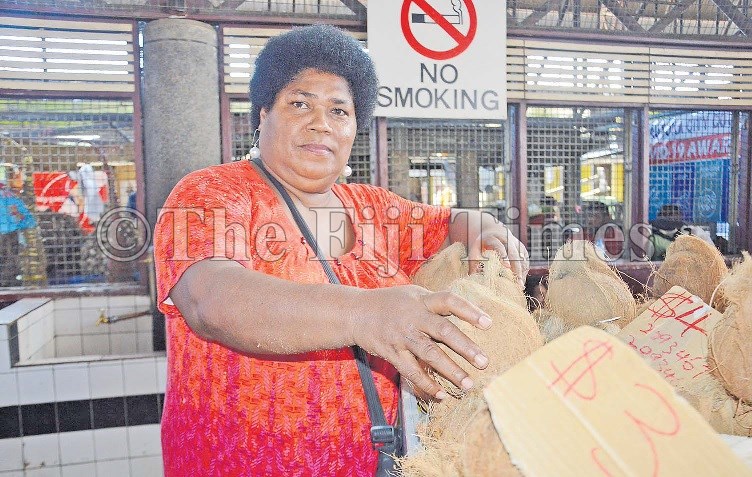 While many have struggled to adjust to the new normal brought on by a global pandemic, a market vendor in Lautoka has seen the positive side of such a phenomenon.
Mereani Tuidama is one of many market vendors at the Lautoka market where scores of new micro entrepreneurs have made a home for themselves after losing a majority of their market to unemployment.
"When the lockdown happened in March, I thought I was going to go out of business," she said.
"The borders were closed and we had to buy the things to sell from a different supplier. "We found it very hard and some of us were not making any money."
She said despite the struggles, she found that her self-made business was a better choice in the face of the global pandemic.
"The way I look at it is that being a market vendor is better than having a job that is affected by pay cuts and reduced hours.
"A lot of people have lost their jobs, but market vendors are still here.
"Even if we don't make a sale at the end of the day we will still be able to put food on our table."
She says her most of her business has been solely on seafood and she has been able to provide an income for other people as well.
"When I buy seafood I am also paying money to the fisherman and to the woman who spends hours out at sea bringing in fish and other seafood for the market.
"They supply coconuts and that is also money going to their families.
"Some people look down at someone who sells at the market, but during this time our business is really doing well. People are coming back to the market while others are starting their own by planting and selling what they grow."
The Yasawa native says she is happy to be able to start her small stall at the Lautoka City Market before the global pandemic took hold of the global economy.
"At the end of the day, its small businesses like ours that will keep going because we still offer what people really need.
"I am happy and thank God that I was able to start my business in time before things got really bad."