Tikoduadua: No hard feelings towards PM
26 August, 2019, 12:21 pm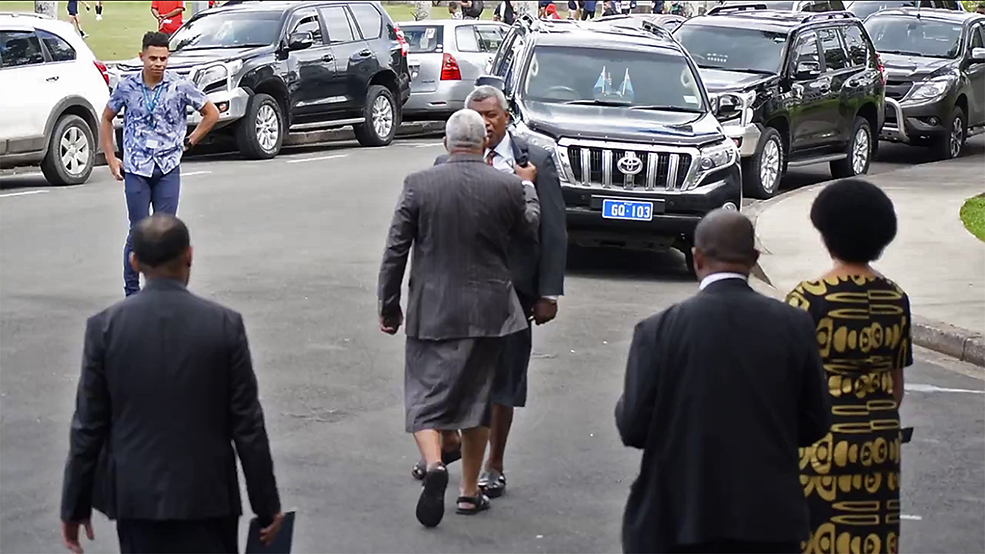 I HAVE no hard feelings towards Prime Minister Voreqe Bainimarama because holding a grudge has no value, says Opposition member of Parliament and National Federation Party president Pio Tikoduadua.
"But this incident is bigger than me," said Mr Tikoduadua, referring to the alleged manhandling by Mr Bainimarama.
"This all falls at the feet of the honourable Prime Minister. We all stand condemned if we can not, as adults, talk about issues and ideas, and debate them properly as the rules provide.
"It is about Fiji. It is about leadership. It is about ensuring that our young people know what acceptable behaviour is and what is not.
"It is about being accountable for one's actions and deeds, and everyone who was there knows in their hearts what is right and wrong. I will leave that to their conscience to deal with.
"I sleep very well at night, but those who are constantly manipulating all our systems and processes, to keep everybody else suppressed and on their knees, have a huge weight on their shoulders to deal with.
"That is their burden to deal with and we all have to answer for our actions one day."