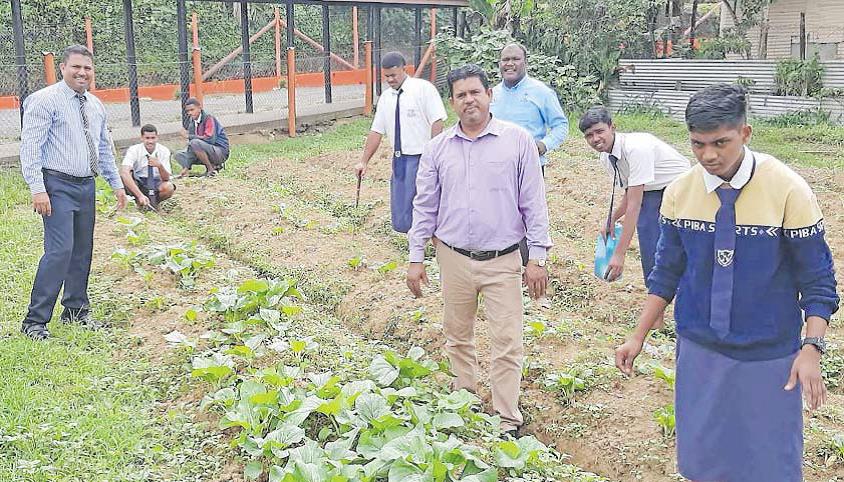 The transformation of education begins with teachers. I allude to powerful quotes by Mustafa Kemal Ataturk and Scott Hayden, "A good teacher is like a candle – it consumes itself to light the way for others" and "Teachers have three loves: love of learning, love of learners, and the love of bringing the first two loves together".
Today, we celebrate World Teachers Day (WTD) which appreciates and thanks teachers for all they do.
WTD celebrates how teachers are transforming education and the support they need to deploy their talent and vocation, and to re-think the way ahead.
Education International (EI) and UNESCO coined this year's thoughtprovoking and apt theme, "The transformation of education begins with teachers".
Teachers are some of the most influential and powerful forces for equity, access and quality education and key to sustainable global development.
The role of UNESCO
The 1966 ILO/UNESCO Recommendation which concerns the Status of Teachers sets the benchmark regarding rights and responsibilities of teachers and standards for their initial preparation and further education, recruitment, employment, and teaching and learning conditions. According to UNESCO, it has made the supply of well-trained, supported and qualified teachers as one of its top priorities. This was reinforced by SDG 4: Quality Education through the Education 2030 Framework for Action, which has a target calling for a substantial increase in qualified teachers through the betterment of their training, recruitment, retention, status, working conditions and motivation. UNESCO's work regarding the development of teachers mainly focuses on monitoring of international instruments regarding the teaching profession, supporting members in the development and review of teacher policies and strategies, developing capacities for enhancing the quality of teaching and learning, improving the knowledge and evidence base for the implementation and monitoring of the teacher target in Education 2030, undertaking advocacy and knowledge sharing for promotion of quality teaching and learning.
Roles that teachers play
A teacher is more than an educator and is a counsellor, mentor, role model, and an external parent to a student. Once a child is admitted to school, the role of a teacher to shape the life of the child begins. A good teacher helps children to become good human beings and citizens. Whatever a child learns is from their parents and after them, from their teachers, as they are born with no knowledge. Hence, teachers provide them with education and knowledge. Teachers are an encouraging factor, confident booster and moral supporter for students. From schools, colleges, to universities, students need teachers to guide them to share their future. Teachers play an essential role in the life of their students during school days and even after school in the practical world. Sharing knowledge, giving education, and teaching about life is the primary responsibility of a teacher. In general, teachers teach students the specific syllabus and impart knowledge about the specific curriculum. Their duty is to make sure students understand what is being taught to them in the classroom or in online teaching or in e-learning setup. A good teacher, while teaching, connects various subjects to real-life situations and tries to make topics understandable to them. With encouragement, a teacher makes students cross any barrier. In modern scenarios, the teacher's role is not limited. Today, they keep educating students, mentoring students, and giving them practical knowledge. Teachers play an essential role in education, most especially in the lives of the students they teach in the classroom. They assist their students complete their projects and prepare them for internal and external exams. Teachers take extra classes and ensure thorough revision is carried out prior to an examination. Societies that have empowered and valued teachers have progressed and made strides. Teachers are the pillars of strength and have produced and mentored doctors, nurses, ministers, ambassadors, accountants, politicians and dentists. Teachers hold students accountable for their success and they help shape opinions and ideas by expanding student creativity.
Teachers lead the way in sports
Sporting activities play a vital role in the holistic development of a child. Recently, students took part in the Fiji Finals, primary and secondary schools football IDC competition and Deans competition. Rewind, and the roles teachers have played in the success of these competitions will come to the fore. From sacrificing their afternoons to training students, teachers were part of fundraising activities to ensure their students had the basic provisions in camps. Schools from Vanua Levu converged on the mainland to take part and the responsibility of the students fell on the teachers' shoulders. In the camp, the teacher became the cook, cleaner, general supervisor and parent, whom the students looked up to for guidance and mentoring. It is not easy to look after the students in camps. Parents look up to the teachers for their children's safety and welfare. They sleep on mattresses and mats, leaving the comfort of their homes and loved ones. Such sacrifices build the bonding between a teacher and his or her students.
Ways to assist our teachers
There is pressure on teachers to teach and deliver results. There is pressure on teachers to address behavioural issues and students' discipline. Some strategies that could help include; building relationships, providing equitable tools for learning, and preparing teachers with support and ongoing professional development. It is imperative that students' social and emotional needs are met. During the pandemic, students faced food insecurity, loss of family income, and fear and anxiety. It is helpful to assist teachers to identify their skills gaps. Teachers must be provided assistance in using technology that is new to them, as our students are fl uent with technology. Schools must be upgraded to meet the 21st century learning needs and behavioural policies will help address student indiscipline. A joint effort is needed. To conclude, as we look to the future, we must focus on building a more resilient and adaptable education system. By ensuring that our teachers needs are met, we can create a stronger education system for generations to come. It is important to take time and thank our teachers for all that they do for us. By celebrating and supporting teachers, we can ensure that our children get the best care possible. As we celebrate WTD, we must look at the future of the profession and prepare our teachers for the 21st-century challenges of "teaching in diversity" and "diversity in teaching", and a lot more emphasis must be placed on attracting bright-minded teachers to the teaching profession. I wish our teachers' happy and blessed teachers day!
RAJNESH LINGAM is a regular contributor to this newspaper. The views expressed are the author's and do not reflect the views of this newspaper.