Survey to cost $2m
27 January, 2021, 1:45 am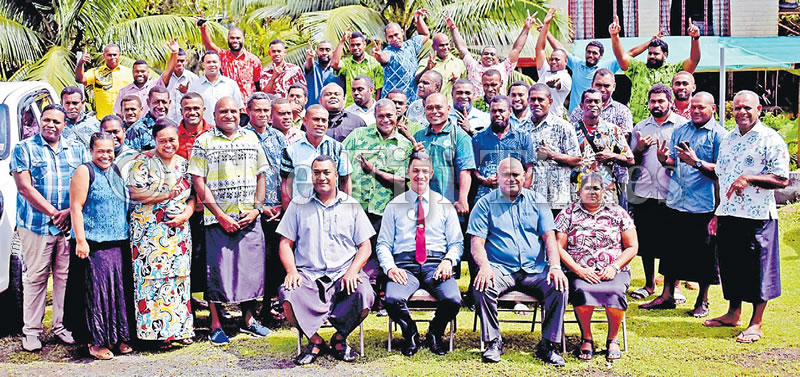 The National Forest Inventory is estimated to cost around more than $2 million to carry out as there are around 700 plots to be surveyed across the country.
This was revealed by the Redd+ Project Fiji team leader Ilaisa Tulele who had been tasked to complete the field data by July this year.
"So if we'll have 15 teams on the ground hopefully, we can complete 15 plots in a day for the more difficult terrain, for the easier terrain it might depend on how well or strong the boys are we could probably lift that up to 30 plots a day.
"We are targeting 700 plots systematically located in Fiji and that includes the maritime islands.
"There will be a lot of travelling and mobilising of resources and eventually we'll have to get to the maritime island."
He added this survey was very important for all countries as forests were part of the economic base. "It is very important that the national forest inventory is done regularly.
The last inventory that was done was way back in 2005, I think the report was released in 2006.
"This is a good 15 to 16 years, so a lot has changed in terms of development in our natural landscape and I think it might be a call to government to make because it's just like the population census and there is a lot of informal settlements that set up the migration patterns."
Mr Tulele said basically this was just looking at the changes in the forest covers in the natural landscape.
"Actually we just collecting field data which is basically the traditional tree measurements, identification of trees so that we can separate commercial and non-commercial from those that can be used for certain purposes.
"So the analysis will be done by consultants we have commissioned and that data is quite technical and it would be put in such a form that any lay person can read or understand.
"This year's national forest inventory will also include carbon stock assessment, which involves the collection of samples of soil, litter and deadwood from within the plots.
"The carbon stock assessment will be used to update the national forest emission reference level, in preparation for the carbon trade, the details of which are currently being discussed and, hopefully, will be endorsed by Government."