'Sound in CCTV footage not clear'
19 September, 2019, 11:26 am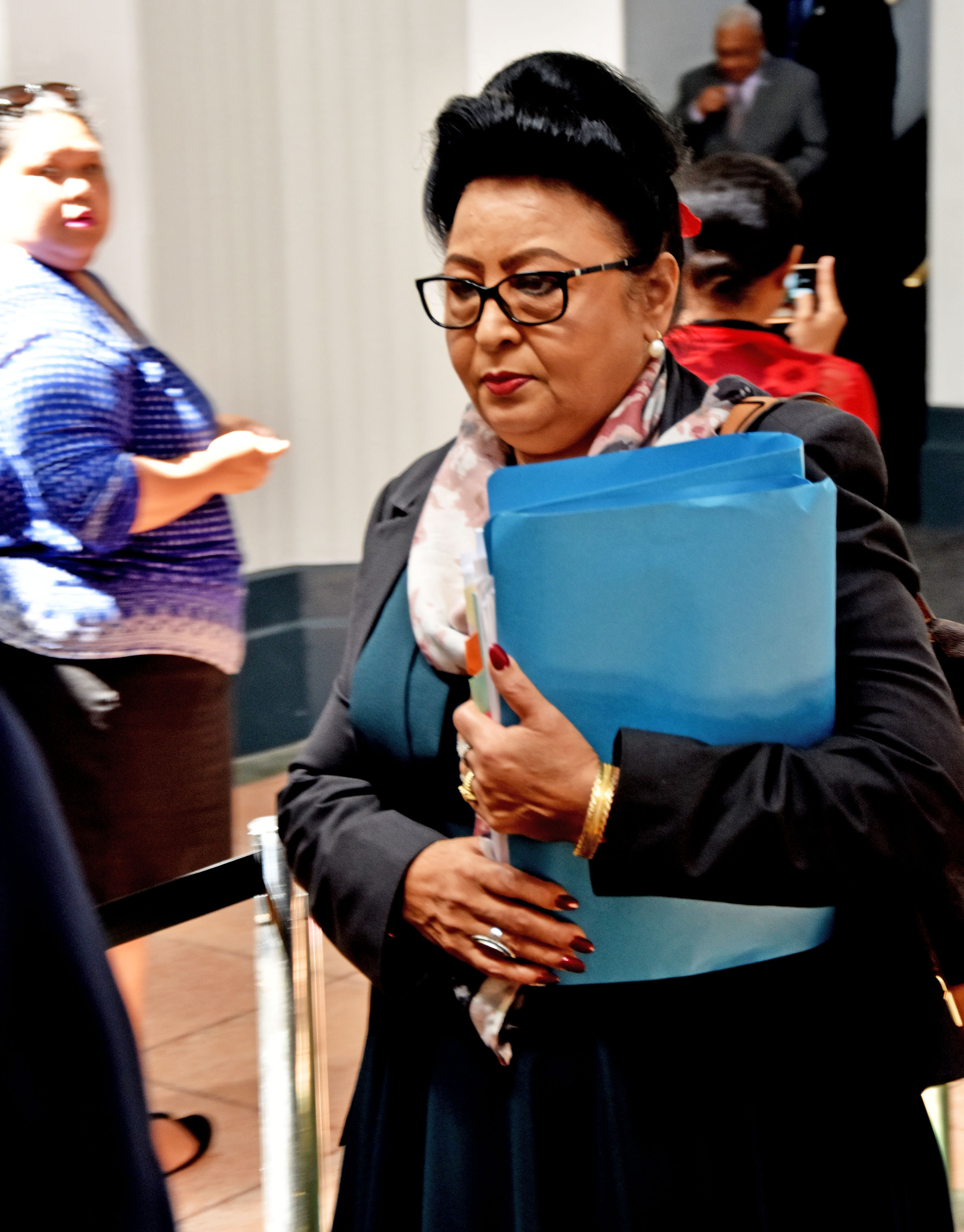 VEENA Bhatnagar, the Parliamentary Privileges Committee chairwoman, said the sound in the CCTV footage of the incident involving Prime Minister Voreqe Bainimarama and suspended Opposition MP Pio Tikoduadua that was provided to the committee was not clear.
The committee's verbatim report stated that Mrs Bhatnagar said the committee could not ascertain the words that were uttered and described as verbal abuse from the CCTV footage.
The report revealed that the committee used the CCTV footage that was provided to them and not the one that was circulating on social media.
While addressing the committee, Mrs Bhatnagar also described that the evidence given by Opposition MP Lenora Qereqeretabua, who was a witness at the scene of the incident, as "hearsay".
"All we know is that we have got the hearsay evidence and what is the credibility of that particular evidence?" she questioned.
"I mean I am there to chaperon you or to support you, so how much of it do we believe that was said that that is questionable, what I feel as a committee member that it is questionable because what was said the people there heard, honourable Qereqeretabua heard.
"But to work towards on how we ascertain that word-to-word that was exactly what was said.
"So that was difficult for the committee to ascertain because the evidence which we had on hand in the form of video footage was not clear."
The report also highlighted that the committee members had agreed that they could not establish the words that were uttered and recorded in the CCTV footage that was rendered to the committee.