Royalties for Fijian musos
4 December, 2021, 11:00 pm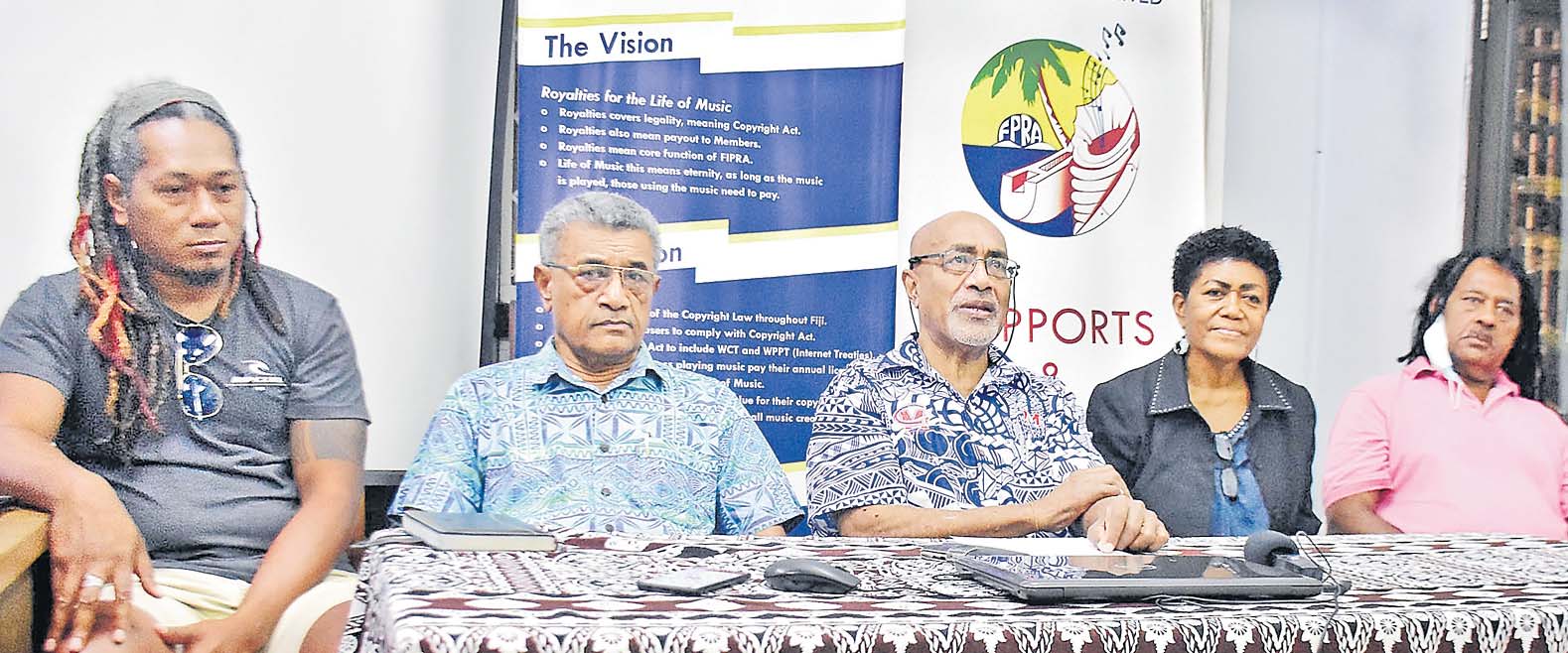 The Fiji Performing Rights Association (FIPRA) received royalties of $200,000 this year for the use of local music which will be distributed among members this month.
Making the announcement, FIPRA president Eremasi Tamanisau explained they recently received a payout of more than $30,000 goodwill from two foreign organisations for the use of members' music compositions.
Announcing the payout this week, Mr Tamanisau said the United States Pacific Fleet paid the association $8516.20 for using Ratu Isireli Racule's song Ono Na Maile Ni Sivi Na Koro.
"For the use of the two songs Noqui Tau composed by Ratu Isireli and Eremodo Tuni, including Bula Maleya, a song composed by Ratu Isireli, the Japanese Defence Force paid FIPRA $26,542.29," Mr Tamanisau said.
"We are happy to see that this is the sort of income that could be derived from the talents of our local artists outside of Fiji and we salute these overseas agencies for respecting the rights of these performers or the owners."
FIPRA clarified payment of the goodwill was based on the rate for usage of any work which was $1000 for 30 seconds.
Mr Tamanisau said the final goodwill payout was negotiated by FIPRA.
He also announced the FIPRA Music Awards which had been rescheduled for the past two years because of the pandemic would be held on May 14 next year at the Grand Pacific Hotel in Suva.
Meanwhile, the association is expected to hold its annual general meeting next Saturday at the Fijian Teachers Association hall in Suva.