People: Joey the hairdresser
15 October, 2021, 3:33 pm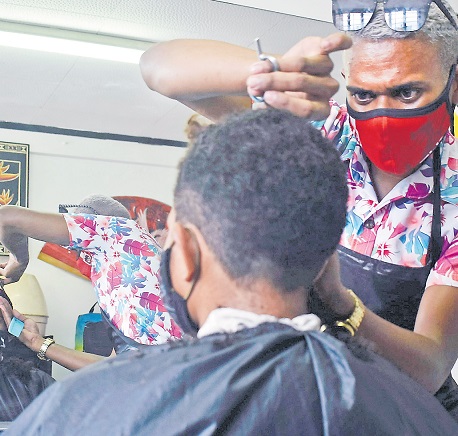 Professional hairdresser Jonetani Mulase is dedicated to perfecting his craft. Commonly known as Joey by his clients and friends, the young hairstylist is a on a journey to establish himself as a hairdresser.
"From a very young age I was always interested in styling people's hair," he said.
"I would style my sister and my mother's hair every time we would go somewhere and I think that's when I really developed a love for it."
He said after attending a few courses on the trade, he has been on a lifelong dream to open his own saloon.
"This was always the goal when I started my own business. I first shared a space with other hairdressers and then slowly built a clientele."
He said establishing a trusted list of clients was the key to ensuring that people came back to his salon.
"It required a lot of sacrifice and being flexible. This isn't an easy job because you are on your feet for most of the day and sometimes you miss lunch because you are trying to make sure you're tending to all of your customers.
"Other times I would make house calls or visits to people who have been my clients for a long time.
"Again, it's a lot of hard work, but worth it in the end when you are achieving your dreams."
Now the new owner of Joey's Hair Lounge in Lautoka, the Yasawa native believes he has a lot more to achieve.
"I have more that I want to achieve.
"I want to expand my business and be able to include my family." He says he credits his family for his success so far.
"This is our family business and I'm very proud that they were all a part of this journey.
"My mother especially has been there for me during the tough times.
"She has been my inspiration and I want to make her proud."