New computers to boost performance for company
12 February, 2020, 10:00 am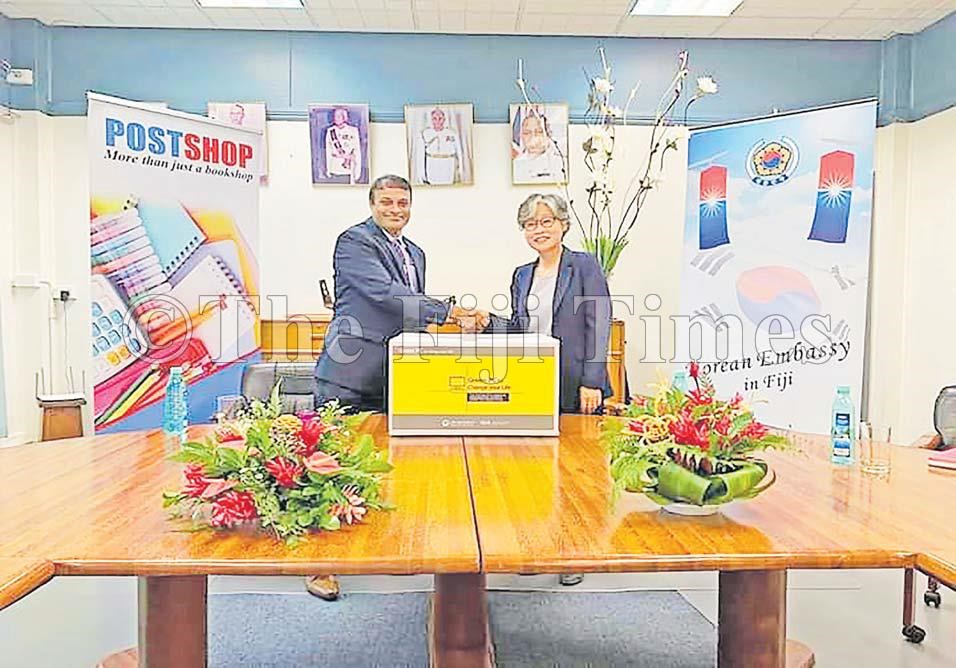 A TOTAL of 75 computers were handed over to the Post Fiji Pte Ltd by Korea Post through the Embassy of the Republic of Korea.
These computers were of the 200 in total given to the Pacific region, according to a statement from the company.
It was stated the computers were conveyed through the Green PC Program in Korea which has been implemented by the National Information Society Agency (NIA) under the Ministry of Science and ICT of the Republic of Korea.
The postal company mentioned more than 47,890 PCs had been delivered to 81 countries since 1998 through the Green PC Program.
The aim of the program was said to build ICT co-operation systems and resolve the digital divide between different countries by providing used PCs.
The rest of the computer supplies were given to countries Kiribati, Nauru, PNG, Samoa, Tonga, Tuvalu and Vanuatu.
Post Fiji PTE Ltd stated it was honoured and grateful for the assistance from the Embassy of the Republic of Korea.
This was integral especially in the era where technology played a dominant role in its business operations and daily lives.
With the launch of its e-commerce platform Post Fiji had enabled internet users to have easy access to its products and services.
It also stated to have revised its postal and money order rates to meet the demanding operational costs in the market.
The company stated these computers would assist Fiji's sole postal service, better deliver its services and continue to meet the demand of all Fijians families.