'My Diwali is over'
18 October, 2019, 10:15 am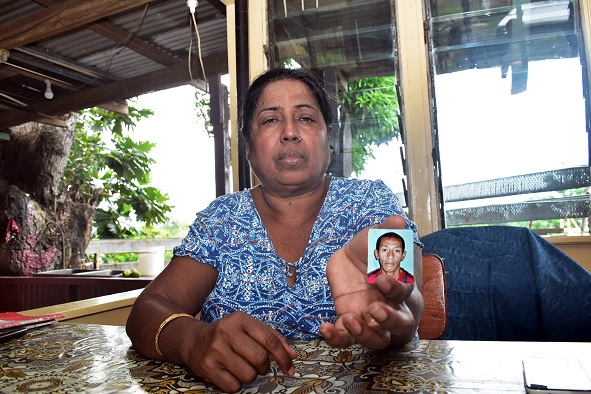 "My Diwali is over."
These were the words of a distraught Tara Wati, 62, who lost her adopted son Jonathan "Jo" Alfred, 43, in a work accident on Wednesday evening.
She said preparations for Diwali celebrations came to an abrupt end after the family heard of his demise.
Mr Alfred died from injuries sustained when a forklift loaded with items fell on him at his workplace in Veitari, Lautoka.
Ms Wati had taken him in when he was 25 years old and without a permanent home.
She said Jo's death had left her family devastated and her two biological sons, who lived overseas, were also grieving.
"My whole family is crying over Jo," she said.
"I have been getting calls from my two sons who miss their brother deeply.
"He was a good boy who was an important part of our family."
The mother of three said she was not looking forward to Diwali which was the deceased's favourite holiday.
"Jo loved Diwali and was already talking about it with my niece.
"We never thought that we would not be celebrating Diwali this year without him."
"He was my son and I don't want to be celebrating it without him."
Police reported the 43-year-old casual worker died about 7pm.
Mr Alfred was allegedly standing beside a forklift when a pallet of goods fell on him leaving him unconscious.
He was taken to the Lautoka Hospital but was pronounced dead on arrival.
Investigations continue.