Monster waves threaten village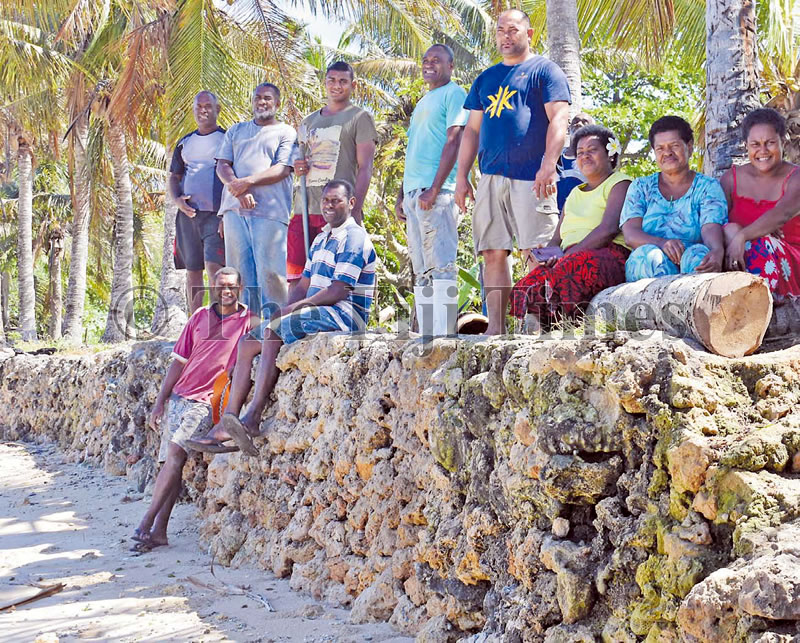 Yadua Village headman Oscar Naitoki says climate change has affected his village much faster than expected.
He said in the past villagers expected tidal waves to occur once in a month, but these days the village was besieged by huge waves every day.
Children, he said, had started to fear the sea because of encounters with monster waves and the terrifying sound of waves crashing on the reefs.
The sea sprays, he said, sometimes reached the village community hall which was about 15m away from the beach.
"I am the sixth village headman and into my second year in this post, but I know that from 1972, all the retired five village headmen have been knocking on all government doors because of our sea wall," Mr Naitoki said.
"We put our motion through the village meeting, up to the tikina meeting and pass it on to the bose vanua, but all our attempts have been falling on deaf ears.
But we will not stop knocking until something is done." Villagers had attempted to build a barricade using red soil but the waves washed their efforts away.
He said youths had been advised to build their homes on higher grounds as some homes located by the shore had relocated inland.
When this newspaper visited the village last week, only a small portion of the sea wall seemed to have survived the rages of nature.
Mr Naitoki said villagers had been planting mangroves along the seashore, as the once thriving marine life had also declined in numbers.
He said some of the University of the South Pacific departments, NGOs and other conservation advocates had visited the village at different times to teach villagers about the effects of the climate change.
Questions sent to the Ministry of Rural and Maritime Development remain unanswered when this edition went to press.