Mocetadra impresses crowd
17 October, 2019, 9:37 am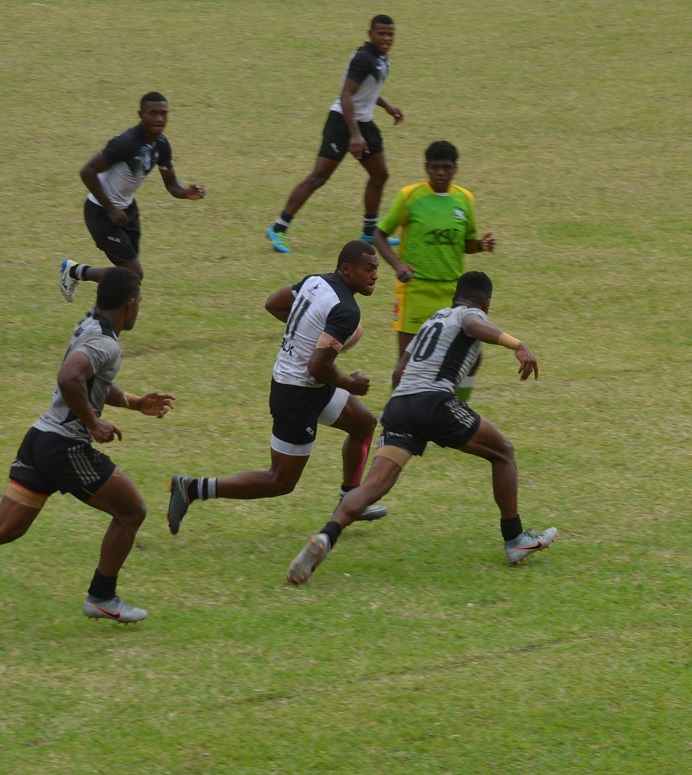 STALLIONS rugby 7s team utility player Kaliova Mocetadra showed the people of Kadavu what he's capable of every time he carried the ball during the Nabukelevu-i-Ra 7s tournament on Kadavu last weekend.
More than 2000 spectators who showed up in the three-day event witnessed a talent that could be dubbed as the next runaway Fijian train.
Mocetadra is the younger brother of former Nadroga winger Maikeli Mocetadra.
Kaliova awed the spectators on Kadavu with his blistering speed, strength and bone-crunching tackles.
He said his long term goal depended on how he performed in local competitions.
"It's not my strength but the talent God gave me," Kaliova said.
"I want to make use of it in every possible way and give the glory and honour back to him.
"It's every Fijian boy's dream to represent Fiji but that depends on how you make use of the God-given talent bestowed on you and how persistent and eager you are to achieve your goal.
"With every opportunity given to you, take it as a challenge and make it count and keep in mind that moment will come if you're being honest with what you do despite how small or big it is."
The BLK Stallions lost in the quarter-finals of the Fiji Bitter Nabukelevu-i-ra 7evens to Seniboro.