Man rapes, threatens teen with knife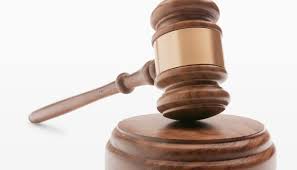 A 58-year-old grandfather who threatened a 14-year-old girl with a cane knife after he had raped her has been sentenced to 13 years imprisonment by the High Court in Suva.
Justice Daniel Goundar said the man, who was a neighbour, had breached the victim's trust and caused significant physical and emotional harm to her.
The incident took place when the victim was alone at home. Justice Goundar said in her evidence, the victim described the experience as painful and traumatic.
Justice Goundar said one of the aggravating factors in the case was that the victim was a child and she had been raped in her own home.
He added the offence and the conduct of the man was serious and the court's duty was to punish offenders to reflect the community's abhorrence towards sexual violence committed on children by adult family members.
He issued a domestic violence restraining order with no contact and non-molestation conditions to protect the victim.
The man will be eligible for parole after serving 10 years behind bars.