Keep your young ones busy at a hotel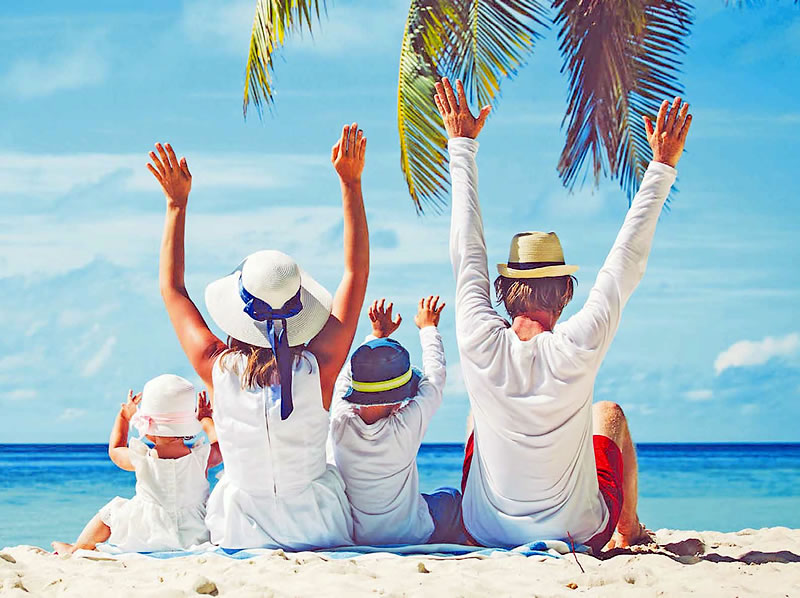 Planning some activities ahead is very important for parents who want to relax during their vacation.
After all, staying at a hotel and sharing a room with young restless children can be a nerve-racking experience.
Keep your kids busy with a few ideas from website mombloggersclub.com below.
1. Fancy playhouse
Your children will love a tent in the middle of the hotel room! Just offer them to build it alone or together with you! For this purpose, you only need some blankets, quilts or thick bedspreads and some furniture.
Put the coverage up between the beds, toss in some cushions and your kiddos will have a perfect fortress to hide out.
2. Tabletop games
Before leaving home on vacation, grab at least one board or card game such as Scrabble, Monopoly, or Chess.
Any of these games can amuse and distract your kids' attention from you.
Depending on the age of your kids, find the games that don't contain dozens of small pieces.
Make sure there are all vital pieces for the games in the box as they can be lost while traveling from one place to another.
3. Magic finger shadow show
You may empty the closet floor and put there a blanket with a few pillows down.
Turn off the light in the room and give your kids a flashlight or a telephone with lighting.
It's time to make a finger shadow show on the wall or begin telling ghost stories.
Grant a right of choice to your small inventors!
4. Quiet pastime
Boost your kids' imagination and keep them busy for a while with lego, crayons, play-Dough, flannel board, stickers, puzzles etc.
To take some of these toys along , you have to sacrifice some space in the luggage but moments of silence are worth it!
5. Paper airplanes
Most kids are fond of stunt paper airplanes!
They can be easily folded in a hotel room! Show your kids how to do them and then toss your handmade pieces to run off your kids' energy.
That will be fun!
6. Handmade bubbles
If you do not have a trunk of bubbles with you in a hotel room, you can easily make them using the supplies from the hotel bathroom. Yep!
Mix about two spoons of shampoo, a container of water and two packets of sugar.
Where can you find a bubble wand?
You may use a coffee stirrer with a hole or a ring from a soda bottle.
That will work!
7. Limber up
Prepare some videos of exercises with positive music on the background and ask if your kids can repeat the moves!
That's an easy, yet fun way to distract your 'energisers' from you!
8. Cooking creativity
If you are out of fresh entertaining ideas, the jolly treats can help you out!
Spur your kids' creativity and let them make some new snacks out of cupcakes, marshmallows, syrup, or squirt icing!
Ask your kiddos to cook a yummy dessert for their hungry mom and dad!