It is the same old boring story; Government can barely write a speech for the President
4 December, 2021, 6:49 pm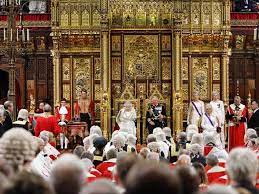 We have just finished a week's debate following the annual opening of Parliament.
The opening of Parliament follows the tradition in Britain when the Queen speaks to her Parliament.
The "speech from the throne" is written by the Government.
The purpose of the speech is to tell Parliament – and of course the people – what the Government's plans are for the coming year.
The idea is that the President will tell us what laws the Government intends to pass and why.
It is a chance for the people to hear the direction the Government is taking us in.
Then the members of Parliament debate the statement.
You will hear them referring to the "gracious speech" of the President.
That is the tradition that is carried over from the UK, where MPs refer to the "gracious speech" of the Queen.
But every year I begin my response to the President's speech in the same way.
I note that we should respond to it as a "gracious speech".
But I also point out the Government's lack of respect shown to our country's head of state in the content of
the same speech.
This year we have a new head of State.
But we have the same tired, clueless approach to governance.
The President's speech appears always to have been written as a last-minute afterthought.
This year, it was a mere seven pages in length.
As someone suggested on social media, it looked like someone wrote it on the plane back from Glasgow!
The President's speech should be a moment for us to monitor our progress as a nation.
We should be able to review our successes and our failures.
If the Government had a plan, if it had set targets to meet, we would hear what targets we have met and where
we are off track.
But we all know it – and the people of Fiji know it – there is no plan.
There is no strategy and no vision.
So instead of us hearing, in an organised way, what the Government will be doing in the next 12 months, the speech we heard was full of praise for the very people in Government who wrote it.
The President praised the Government for introducing so-called "genuine democracy".
But one day later we read the truth in The Fiji Times – the well-known international organisation, International IDEA, described Fiji as a "weak democracy".
There is a major test of our democracy coming in the next election.
It is not just a matter of how we will vote.
It is a matter of what happens after we vote.
Will you go?
In this session of Parliament we suddenly heard the Prime Minister urging us all to "decency" and to stick to facts in our debate.
But in Parliament I asked him the question many of us want to know: If you lose the next election will you actually leave office?
And if you do, will you do it gracefully and democratically?
Will you do it decently?
Because time and time again, this government behaves as if it owns Fiji, and owns all of us.
This government does not believe it is here to serve the people.
It believes the people are here to serve the government.
When the Government lost the Niko Nawaikula case, did it accept that it was wrong?
Did it look inwards and ask if perhaps it was in error?
No – never.
It moved Parliament, under urgency (because it always does everything urgently) to change the law so that it can say it was right.
Never mind that tens of thousands of people are now at risk of not voting.
Never mind that they must all now go to the trouble of changing their names and records so that they have that basic democratic right – the right to vote.
Because, to this government, those people are not important.
Only the egos of our two-man government are important.
Then the Government blamed the Solicitor-General for losing the case.
So he was suspended.
And then suddenly he was sacked – even though the Constitution is very clear that a tribunal must hear his case.
This Government wrote the Constitution.
And now it seems that it won't even follow its own rules.
The President praised the Government for the success of its vaccination effort.
But nothing was said about the hundreds who died of COVID-19 because the Government failed to manage the spread of the Delta variant.
And our leaders did and said nothing.
It was the doctors who were put in front of the media and the people to manage the Government's failures.
Health
After the most disastrous year since independence for our health system, there was not one word in the President's speech about health.
So we do not know what plans the Government has to improve our collapsing health system.
Even now, the Government cannot demonstrate leadership.
There are still people, including those in the rural areas, who refuse to be vaccinated.
Let us face the facts – one of the reasons is that they just do not trust the Government and they do not like it.
They do not want the Government telling them what to do.
An inclusive government, one that cared about consensus building and unity, would ask the Opposition to help it with vaccine advocacy.
It would present a united front to the people to encourage vaccination.
After all, everyone in the Opposition supports it and has urged people to get the jab.
But this government will not lead.
It cannot work with those who disagree with it.
It cannot consult and listen to people's concerns and create new solutions.
It can only work by ordering people around.
Education, housing and agriculture
The Government calls teachers with decades of experience "unqualified" and cannot even process their pay on time.
But not one word in His Excellency's speech about education.
While the Government talks about Glasgow and climate change and resilience and the Blue Economy – not one word about housing.
Not one word about agriculture.
We can talk all you want about resilience and climate change and all these fancy words that everybody else uses.
We might talk about mitigation and carbon offset markets and whatever other words suddenly appear on our iPads – but you have to turn this into reality for our people at home.
The people do not want our leaders hogging a microphone in Scotland.
They want them at home, doing the hard work.
They don't want to see them in the First Class cabin.
They want to see them in the field, listening to their worries about feeding their families, building cyclone-proof
homes.
They want hem to look for new opportunities for their children, and to look for how they can add value to the produce of our farmers.
New laws
So what did the President tell us about what Government will do this year?
He read out the 17 different laws the Government says it will bring to Parliament.
These are laws about child care, civil aviation, water and sewerage, informal settlements, mediation, industrial hemp – and so on.
Some of these legal developments could be important.
They could have a major impact on our lives.
But what is our experience from the past?
Will the people be consulted on these laws?
Instead, the Government will work on the laws in secret.
They will even hide them from their own MPs.
Then they will bring the Bills to Parliament, giving us two days to read them before they are passed under urgency.
Why is this?
Is it because the Government is afraid of others criticising their laws?
Or is it because the Government is just so disorganised that it can't plan for consultation with other people?
Like everything, these are just lastminute gimmicks.
And with an election year coming up, we are sure to see many more.
Three new laws
And, following this tradition, we were suddenly presented with three Bills in the middle of this parliamentary session.
These were Bills to amend the Hotel Licensing Act, the Customs Tariff (Amendment) Act and the Medicinal Products (Amendment) Act.
We were told that they were coming at 10pm on Sunday night.
And the next day the Bills appeared, for debate on Thursday.
Normally, the opening of Parliament is not a time to pass Bills.
It is a time to focus on the Government's plans for the coming year.
But no, as usual – two days' notice, no time to consult the affected people, no time to research – and the Bills rammed through so-called "voting by acclamation".
Health realities
About 1300 people have died as a result of the COVID-19 pandemic.
696 of these are listed as COVID-19 deaths. 601 died after contracting COVID-19, but were classified as non-COVID-19 deaths because of pre-existing conditions.
But they were alive until contracting COVID-19.
Some of these deaths would have been for lack of treatment because COVID-19 consumed the capacity of our hospitals.
We are talking grandly about publicprivate partnerships in health with Aspen Health from Australia.
But CWM Hospital – our biggest hospital, our flagship hospital – is crumbling.
We cannot even clear the weeds that are growing out of its buildings.
Government built a hospital in Ba three years ago. We cannot even put patients in there.
It is a white elephant.
A week ago, I talked about the on-off state of our kidney dialysis and angiogram facilities.
These are signs of a government that has just given up on health.
It cannot manage even the basics. It cannot keep drugs in supply in the hospitals.
Jobs, sugar, education
Jobs have been lost in tourism with nothing to replace them.
Just as we begin to welcome tourists back in large numbers, the Omicron variant arrives.
And what is our plan now?
Because we have done nothing to broaden or diversify our economy in the 13 years that the coronavirus has not been around.
The Government has not shared with us any plans to reduce our dependence on tourism.
And what are we paying our unemployed?
$720 for six months or $30 per week or $4.28 per day, while the PM's daily allowance entitlement for one night in Glasgow is over $3000.
The sugar industry is on life support.
The Government and the Fiji Sugar Corporation have short-changed cane growers by over $10 million in the last two seasons by reneging on their $85 guaranteed price and making unlawful deductions from farmers' payments.
And the Growers Council, who are supposed to represent and fight for the farmers, are now toothless bystanders.
Education is Fiji's way to prosperity.
If the Government was to do one thing for our futures, it would be to plan for and build a world-class education system.
Instead, we have a Government that has bullied teachers, parents and school owners and managers.
It tries to centralise the smallest decisions, issuing directives from headquarters that everybody forgets about after one month.
Is it any wonder that morale in the education sector is at rock bottom?
Corruption
And finally, let us talk about corruption and sleaze.
After all, wasn't that why we had a coup in 2006?
To supposedly clean up corruption?
There is no need to look far.
Ask the people of Fiji.
Read the Transparency International Corruption Perception Index report from last month.
68 per cent or two out of three people – believe corruption is a big problem in Government.
One in 20 people say they have bribed someone in Government to get a favour.
One in 25 people say they have bribed a police officer.
And this is just the petty corruption.
This says nothing about the corruption that goes on at higher levels.
This government talks about transparency and accountability.
It even wrote a Constitution in 2013 that created an Accountability and Transparency Commission.
Eight years on – nothing.
No accountability and transparency commission ever appointed.
Why?
Because the Code of Conduct Bill is gathering dust in the report of the parliamentary committee on Justice, Law and Human Rights since April 2019.
What do all these lapses in governance, deliberately or otherwise, add up to?
What does it all mean to the ordinary struggling public?
We believe wastage, pilferage and mismanagement of funds costs our Government – our people – up to $500 million
per year.
Money that could have been put to good use for the people has been wasted through corruption.
Money that could have been used for the increasing number of poor people in our country.
Money for health, for education – and the list could go on and on.
So this is the real picture of our country today.
This is "the reality of the matter".
The President may talk about democracy.
But his Government does not practise it.
The President may talk about climate change resilience.
And that, too, is all his Government does – talk about it, as long as it is in another country.
The President may talk about leadership.
But we no longer have leaders.
We only have two tired, arrogant men who only talk to each other and care about no one else.
Time is not on the side of this government.
As 2022 unfolds we will wait for the big talk and promises and freebies.
But I urge the FijiFirst party to remember – all your freebies, your propaganda, your campaign spending funded by your rich friends – what did it get you in 2018?
50.02 per cent of the votes.
Time is not on this Government's side because this Government's time is up.
• PROFESSOR BIMAN PRASAD is the leader of the National Federation Party. This is an adapted version of his speech to Parliament last week. The views expressed in this article are not necessarily those of The Fiji Times.