Investment pays off – Family members support each other in moving business ahead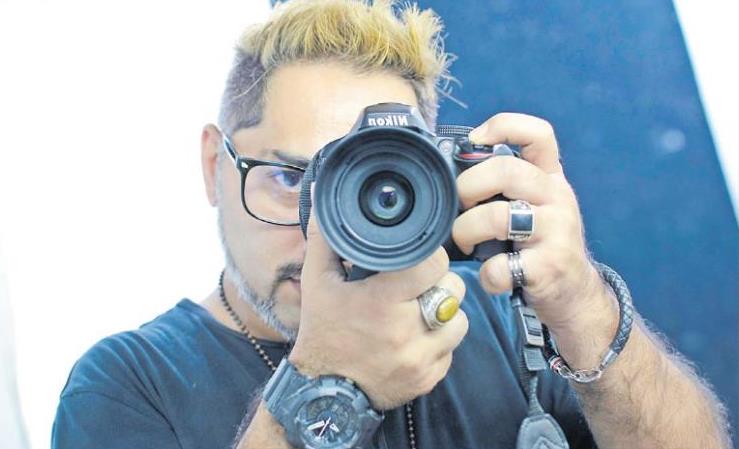 Hemal Khatri took a chance and registered his own photography and cinematography business – Special Moments Photography & Cinematography and Photography Studio – in 2019 only to be hit by COVID-19 pandemic the following year.
"Things were difficult because during the pandemic I had lost my day job and so I decided to give my full attention to my own business," he said.
With his passion and interest in photography and cinematography, Mr Khatri invested in equipment to be used for that purpose and started building up and enhancing his knowledge and skills along the way.
Mr Khatri has set up his studio at the back of his father's tailoring business – De Nova Fashion & Design – in Marks St, in Suva. The services that he offers include fashion/commercial/wedding and corporate events shoots, studio shoot, passport photos, graphic designing and printing.
"I have a facebook page called Special Moments-Photography & Cinematography and we are based at 102 Marks St, Shop 5."
With a strong family backing and support, Mr Khatri has built his business and is gradually building up on his clientele.
"I charge $80 an hour for photo shoots and within that one hour I try to take as many photos as I can so that I get good photos which can become great memories for my clients. I have received good feedback from my clients and my clients list continues to grow.
"I also have a good following on social media and that is how I market my business. I ensure that I do not overcharge my clients – whether they are middle class or otherwise – my charges are same – $80 per hour.
"I have been fortunate enough to do some work for some big corporate companies and I am positive my work will speak for itself."
According to Mr Khatri he normally takes about a week to finish work on the photos he takes before giving them back to the client.
"I understand these are hard times for people and everyone has a dream to have their wedding/graduation/birthday/engagement or any other special day in their life to be photographed. They may not have an expensive budget and that's where I try to come in and fill that gap."
Apart from photo shoots and cinematography, Mr Khatri also takes passport photos and prints them.
"Taking photos is an easy task but to actually take quality photographs that can become good memorabilia is important."
Mr Khatri has so far invested about $3000 in his business mainly in equipment such as cameras, lenses, lighting equipment etc.
"I actually buy my equipment from J Maneklal and they have been very supportive of my work."
When he is not out at an event taking photos, Mr Khatri spends his time catching up with his modeling shots whereby he calls his models and does their photo shoots.
"I always try to introduce new faces in modeling and give a chance to someone who has a dream to become a modeling career.
"I also help them with all my guidance, training them with poses and encouragement so that they have the real world experience and self-confidence to continue their career whether they are an aspiring model or a seasoned professional.
"A career in fashion modeling is closer than you think. With me they learn how to navigate their career by understanding types of modeling, how to interact with modeling agencies and photo shoot best practices."
Mr Khatri's father Narendra Khatri is a tailor by profession and has his tailoring business situated in the same premises.
"So whenever a client comes for a photo shoot I will refer them to my father for their tailoring needs and if people come to my dad for their tailoring orders then my dad would suggest my name and services to them.
"My wife – Bhavika Khatri – runs her beauty salon in the same building and she would normally get clients who come for bridal make-ups and she would always suggest my services and I do the same for her.
"So we sort of help each other out in our own businesses and it has been very useful for us so far."
Mr Khatri has plans to focus on green screen ads, invest in upgrading his equipment and upskill his knowledge in his line of work.
"Most of what I know I learnt through Youtube and my interest is particularly high in double exposure photography. It is inspired from the Indian film market and my clients love it."
Meanwhile his wife, Mrs Khatri said business at her beauty salon – Exclusive Beauty Care – has been slow however things were looking bit rosy since April this year.
"From last month I have been getting bookings for weddings and my normal clients are also frequenting the salon because wedding functions and other functions are now taking place," she said.
She opened her salon in 2014 and used to employ two people with her but since COVID-19 struck and lockdowns were put in place, she had to close business until everything reopened, pushing her to cut down on her staff members.
"Now I work alone but if things are good in future then I might need some people to assist me.