Greener Fiji: Family turns back yard into garden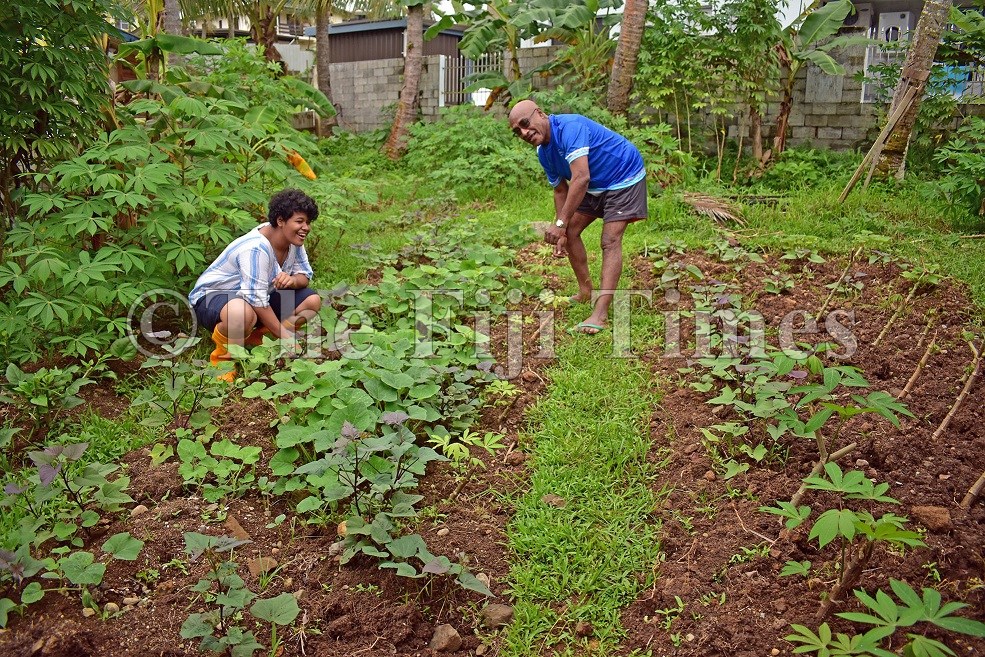 EREMASI Tamanisau has turned the compound of his residential property at Tuisowaqa Place, Namadi Heights, Suva into a subsistence farm.
Over the past few months, he has managed to harvest farm produce such as cassava for his family, which usually cost them around $8 a heap at the market.
"In September last year, we decided to turn our compound into a small farm," Mr Tamanisau said.
"A big proportion of our income is used on food and we can save a lot of that money if we just have a small backyard farm at home.
"Over the past few months, we haven't been to the market to buy vegetables or root crops because we have it right here at home.
"If you have any piece of land on your residential property, use it to plant vegetables and root crops."
"With COVID-19 impacting our country, we just don't know what will happen to our food supply."
He said his grandchildren would take time from their school break to help out with the farm.
"As you can see, I have replaced flowers with vegetables like bele. Over the past three days, we have been eating fresh bele from our backyard.
"We also have coconut trees around our home, so we don't need to buy coconut when making some delicious dish like fish in coconut milk or other Fijian delicacies made in coconut milk.
"I am advising people to start farming sweet potatoes because it only takes three months to harvest, because we don't produce wheat and there might not be sufficient rice if the impact of COVID-19 worsens."
Apart from saving money, he said people could also have fresh vegetables in their meals.
The farm consists of eggplants, pumpkin, cassava, sweet potatoes, tumeric and bele. He plans to start planting yams soon.