Five companies receive help from Government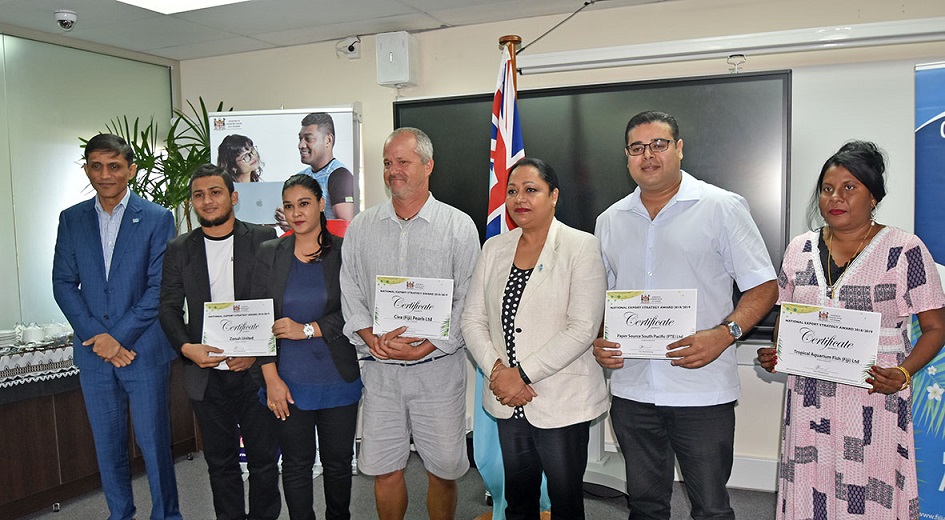 FIVE local companies involved in agriculture, aquaculture and manufacturing have received grants with a total value of about $600,000 from Government to boost their export capacity.
Under the National Export Strategy initiative, the grants will be used by these companies for the upgrading of infrastructure, procurement of value-adding equipment and addressing storage problems, Minister for Industry, Trade and Tourism Premila Kumar said while officiating at the certificate handover ceremony in Suva today.
The grant recipients include Bula Batiki Association – $96,923.47, Civa (Fiji) Pearls Ltd – $88,513.63, Paper Source South Pacific (Pte) Ltd – $70,374.42, Tropical Aquariam Fish (Fiji) – $266,667 and Zonah United – $85,879.74.
Mrs Kumar said since 2006, Government had provided grants amounting to more than $14 million to assist 105 projects in forestry, fisheries, agro-business and manufacturing through the initiative.
She added that as part of an ongoing exercise, the ministry had conducted an impact assessment of 46 companies which had been supported since 2015, with results showing that export sales for the firms had been boosted by $37.2m collectively after receiving the grants.