Final hurdle – Faith, confidence drive Flagstaff warriors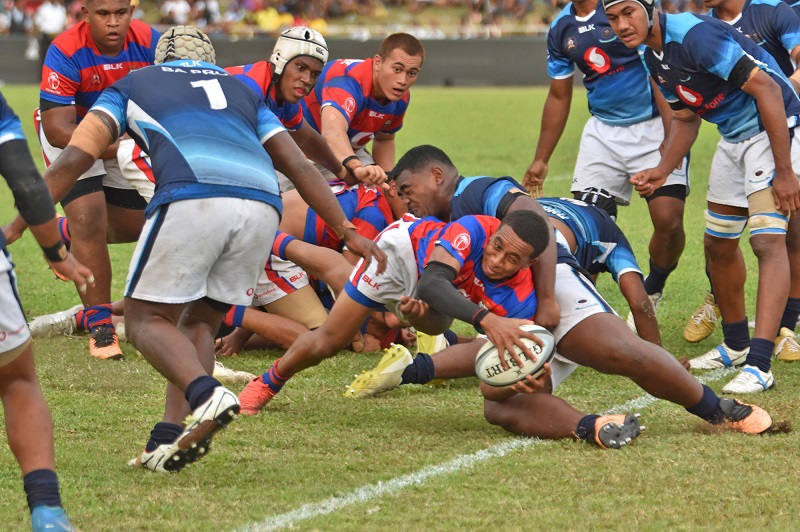 The Fiji Secondary Schools Rugby Union Deans Trophy will find a new home in Suva this weekend after the under-18 final between Suva Grammar School and Marist Brothers High School.
The southern zone neighbours survived the western heat and challenge last Saturday at Prince Charles Park in Nadi, beating Natabua High School 30-26 and 17-13 against Ba Provincial Freebird Institute in their respective semi-finals.
Both schools have longed to grasp the coveted silverware again which was donated by the Maori All Blacks team that toured Fiji in 1938.
The Deans Trophy competition started a year later. SGS last held the title in 2005 after its first win four years earlier.
MBHS has won on four occasions – 1965, 69, 1976, 77, and drew in 1972 with Lelean Memorial School and 1978 against Ratu Kadavulevu School.
The final at Churchill Park in Lautoka on Saturday will determine the resting place until next year for the trophy. SGS was a 'lion' in its defence against an eager Natabua last week.
The Veiuto-based school showed maturity in displaying composure, smart and being patient until it found the right moment to strike. And the result was rewarding after a see-saw encounter in Nadi amidst a strong western support.
"We remained humbled and kept our discipline because Natabua was a strong team," SGS captain Livai Tawake said.
Both teams have lost players to the Fiji under-18 side which played its Hurricanes counterparts in New Zealand last night.
SGS' halfback Phillip Baselala and prop Jovesa O'Çonnor teamed up with MBHS' Izzy Hesaia and Peter Rinakama in the flight to NZ on Monday.
The surprise package all along was the Flagstaff-based outfit. They remained standing in the end because they came through a tough season, even under-rated said their captain Beni Naivalu.
"Na Kalou ga sa veivakarautaki e na neitou timi. Keitou dau timi biliraki, biu tu ga ira, ia na Kalou ga e vakavuna neitou qaqa. (God provides for our team. We were under-rated, always at the bottom of the ranks, but God gave us the win), " he said of the semi-final win against Ba Provincial last Saturday.
"We always try hard, even in the semis. We have strengthened our defence. We had met Suva Grammar. They are tough, a good team and we respect them. We will try and do everything right because in rugby, the result will be determined during the match."
His coach Jone Temo echoed the sentiments.
"We came third in the South and I told the players, 'If you want to win, you can win, nothing is impossible," he said.
"We will regroup, focus on our defence and move the ball away from our territory. We've met the top teams from all zones. We beat RKS, Ba Provincial and we have to be confident in meeting the top from our zone, Suva Grammar in this final.
"We have faith in our players and will take the final with confidence."
The Vodafone Super Deans Championship finals will start in the under-14 division between RKS and MBHS, U15: RKS v QVS, U16: QVS v SGS, U17: SGS v MBHS, U19: Ra High v Rt Navula, U18: SGS v MBHS.
Raluve: U16: Sigatoka Methodist v Naitasiri, U18: Natabua v Jasper Williams.