Fijiana prepares for Rugby World Cup
24 October, 2021, 3:00 pm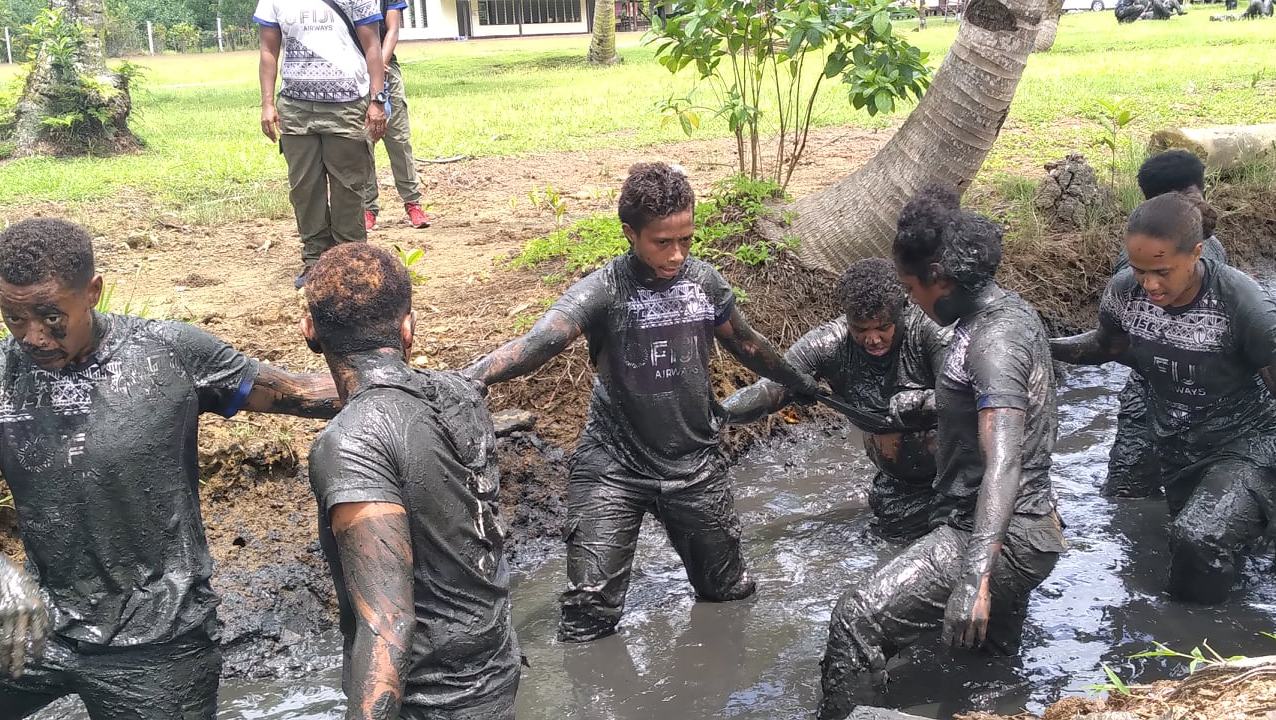 The Fijiana 15s extended squad continued its preparations for the Women's Rugby World Cup in New Zealand next year with a stint at mud pools at the Naval Base in Togalevu, outside Lami on Thursday.
The Fiji Rugby Union website said coach Senirusi Seruvakula took the girls to mud pools to test their fitness and teamwork.
"The main focus was the bonding for the girls in the team, I was really proud of them on what they have achieved today," said Seruvakula.
The former Flying Fijian said the girls gave it all and completed all the obstacles which the Navy instructors directed them to do.
He said the training exercise would be part of the team's preparation to the Women's Rugby World Cup in 2022. The report said the training exercise
started off with a warm-up and straight into the mud drains where the girls were divided into groups and followed every command given by the instructors.
It tested their teamwork, perseverance and enthusiasm, where the girls had to crawl in the mud and pull each other to reach the finish line. After finishing from the mud pools the girls were given the final test which was to run Kolikoca hill opposite the Togalevu Naval Base.
Seruvakula said as they got closer to the World Cup and when the overseas players joined the team they were going to take on more of this team bonding exercises.
The Fijiana 15s will play its first match at the World Cup against England on Saturday October 8 at Eden Park in Auckland.
The second match will be against South Africa on Sunday October 16 at Waitakere Stadium in Auckland. The third and fi nal RWC pool match for the Fijiana 15s will be against France on October 22 at the Northland Events Centre, Whangarei.