'CWMH a no-go zone for visitors'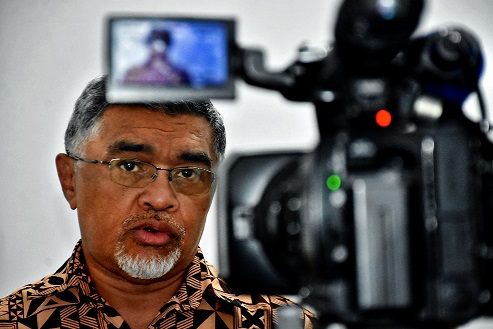 The Colonial War Memorial Hospital is a no-go zone for visitors, says Health Ministry permanent secretary Dr James Fong.
He said the hospital had been divided into two zones — those with the virus and those who have tested negative — following an increase in patients testing positive for COVID-19.
"We are bringing back some of our restrictive measures for screening of people who want to come into hospital," Dr Fong said.
"We are also intending to increase in every hospital — that when a staff interacts with a patient, they need to take the appropriate COVID-19 safety measures."
Dr Fong said a lot of patients who had tested positive for COVID-19 had not been admitted for the virus.
"They were admitted for another sickness but have tested positive.
"What we are doing in the hospital now is we are dividing the positive ward from the negative ward.
"We are doing more hand sanitisation and masking to prevent transmission from one patient to another."
Dr Fong said once the number of positive cases decreased, the mandates would be removed from the hospital.
He said the ministry expected to roll out paediatric COVID-19 vaccines for children from tomorrow.
"There is a specific consenting process that is available online and we will also be deploying the consenting process to various stations around Fiji.
"So that parents can come in and fill out the appropriate forms and register themselves as having consented for the vaccine.
"If they do it online, it's much easier and they do not have to do much paperwork in the stations."