Commitment to provide quality products, service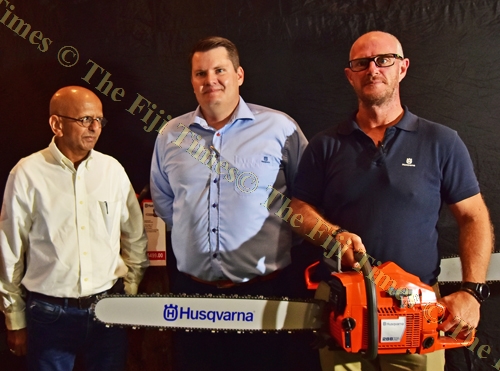 ONE of the largest hardware companies in the South Pacific is now working in collaboration with Husqvarna — a Swedish global leading producer of outdoor power products for forest, park and garden care.
Vinod Patel Company Ltd general manager Neelesh Singh said Husqvarna had been around the world for the past 325 years so it came with the reputation and an image that created solutions for the construction industry, for resorts, councils and everything throughout the world.
"Vinod Patel being associated with Husqvarna is a perfect opportunity because our economy is growing and there a lot of positive indicators in the economy," Mr Singh said.
"So it is very important with positive economic growth, we at Vinod Patel are associating ourselves with a brand that when our clients purchase it, it is just not something to buy, it is a solution," he said.
"It gives them a peace of mind that while they are working on the projects they have equipment that gives value, adds to productivity and of course return investments," Mr Singh said.
Mr Singh said Vinod Patel was committed to offering quality products, reliable services and customised solutions to all our customers.
New Husqvarna products that were launched by Vinod Patel on Wednesday last week at the Albert Park Pavillion include diamond blade cutters, chainsaws and lawn mowers to name a few.