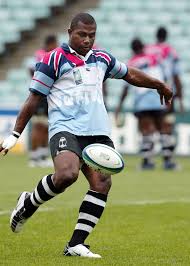 THE legendary Rupeni Caucaunibuca wants to boost the morale of the Fiji Airways Flying Fijians to the Rugby World Cup with a challenge to the players especially to the wingers to see no opponent as a barrier but the tryline itself.
The former Flying Fijian believes the 32-member squad can create wonders in Tokyo and at the same time challenging their morale and love for their nation when they represent every Fijian in the world.
Caucau said playing for Fiji in the world cup was literally walking into the battlefield and teamwork determined their victorious return or otherwise.
"The players should be reminded that they should give in everything, put their body on the line when they play for Fiji and for the wingers keep the tryline as your goal and make sure once you hold the ball, don't stop at anything but your goal on the tryline," said Caucau.
The former Super Rugby Auckland Blues winger wants to remind the players on the role they're carrying in Japan next month.
"I believe in this team and I know they can go all the way but it's all about teamwork throughout, remember you are not playing for your clubs or your province.
"This is the national team and you are playing for every Fijian not only in Fiji but around the world so don't upset them and give them the results they want to see," he said.
Fiji plays Australia on September 21 on their first Rugby World Cup pool match.