Bank is State's natural partner, says Koya
26 October, 2021, 3:10 pm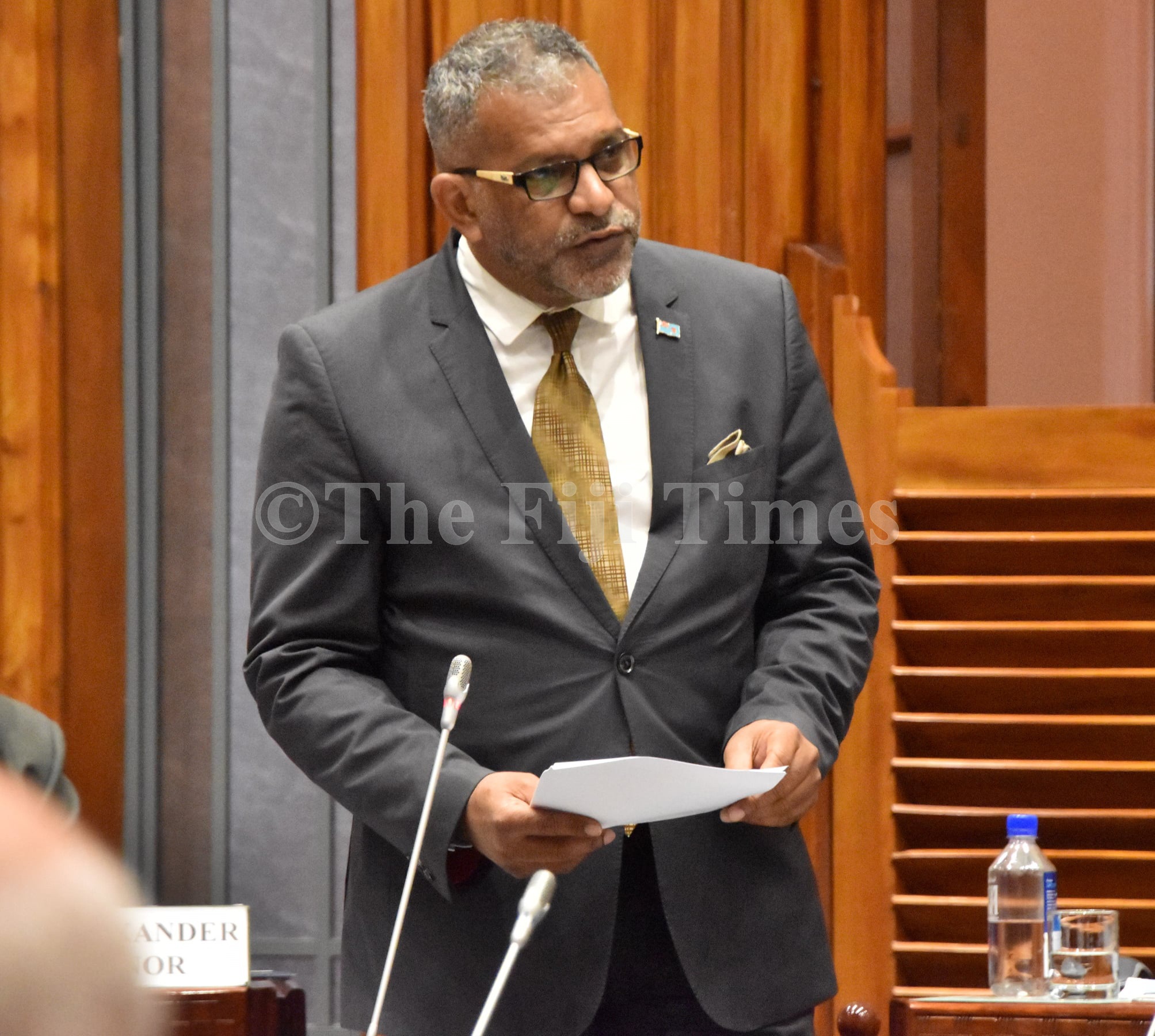 The Fiji Development Bank is Government's natural partner when it came to revenue generation projects to elevate Fijians out of hardships, says Minister for Trade Faiyaz Koya.
He said in the 2020/2021 National Budget, Government had announced its COVID-19 Recovery Credit Guarantee Scheme which the FDB abided with.
"This has actually been mentioned earlier on by honourable Attorney-General, they received approximately 14,000 applications and approved about $51 million in loans," he said.
"These loans, Mr Speaker, will enable our micro, small and medium enterprises that have been affected by the crisis to recover and also to play a crucial role in readjusting and resetting our Fijian economy, and out of these 14,000 odd applications, Mr Speaker, 99.9 per cent of the applications were actually received digitally.
"On numerous occasions, sir, my ministry has also been able to access finance for MSMEs with promising business proposals, so in 2014 alone, they came on board with the micro and small business grant program.
"This was one of the first of its kind and this was for our Fijian entrepreneurs and gave them a foundation to excel in the world of business."
Through the National Development Plan, Mr Koya said his ministry had also provided equity funding to successful MSMEs so they could access loans from commercial banks and yes, from FDB, so the ministry had also paid out about $320,000 for more than 50 entrepreneurs so they can access these loans to start or expand their businesses.
"The increase in guarantee, Mr Speaker, from $170 million to $250 million will allow FDB to raise more capital by accessing these funds through borrowing of short and long-term bonds and promissory notes and term deposits and other short-term borrowings and RBF Financing Facility."