Australian netballer Verity Charles spat at on street by rival fans
14 September, 2020, 1:19 pm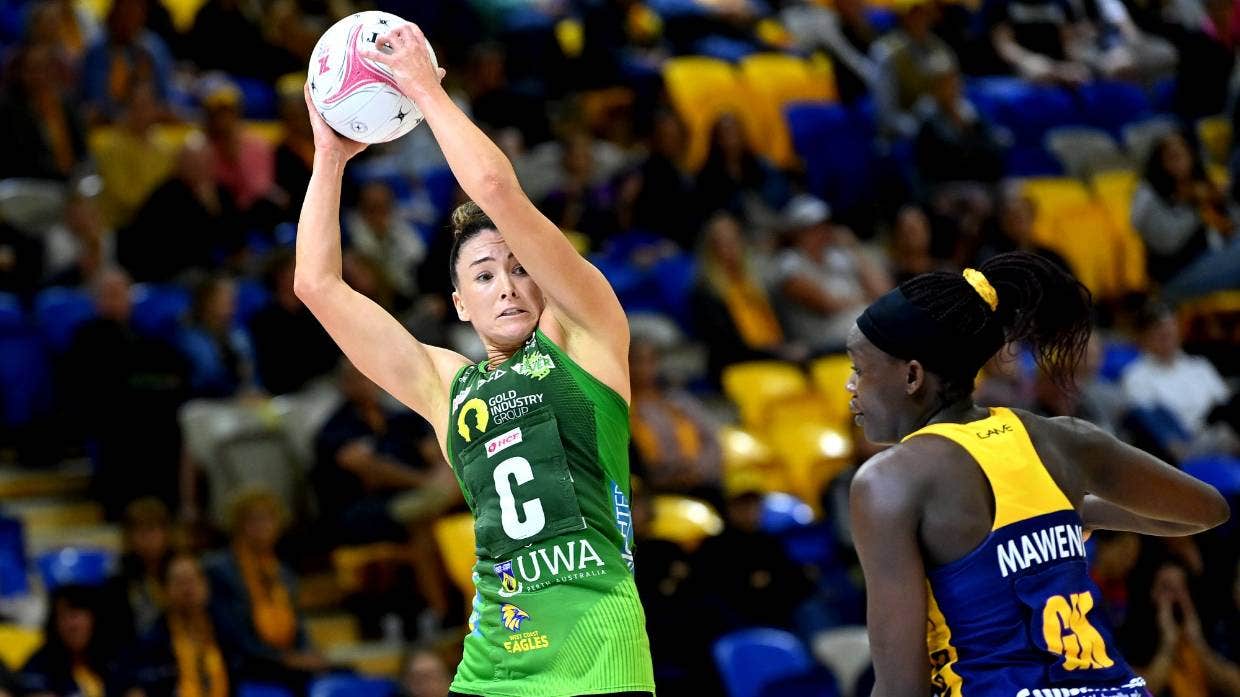 The West Coast Fever have slammed four Queensland Firebirds supporters who spat at and verbally abused star netballer Verity Charles while she was walking down the street.
The 29-year-old said she was grabbing dinner in South Brisbane after the Fever's win over the Swifts on Saturday night when she was approached by the group of women dressed in Firebirds jerseys.
One allegedly spat on the ground towards Charles before calling her "disgusting".
The Fever have since released a statement about the incident stating they did not condone the "negative behaviour" displayed towards Charles.
"The incident that took place between one of our players and four members of the general public on Saturday night is very disappointing," the statement read. "West Coast Fever continues to provide all the support that our players need to continue to live in the Queensland hub safely.
"The club would like to thank the Queensland Firebirds who reached out to offer their support."
After the incident, former West Coast coach and netball commentator Sue Gaudion said she received a phone call from Charles, who was unsure how to deal with the matter. Gaudion discussed it on Facebook Live on Sunday.
"Given it is Covid-19, irrespective, that is just not on," she said. "That could be just terrible for this entire competition if something comes of that. Verity Charles was a very disturbed person last night. She didn't know how to deal with it."
Gaudion said Charles believed the women were in their 40s.
"If you are a Firebirds fan ask the club to do something about it, and if you were one of those ladies pull your frickin head in," she said.
In a statement on Sunday, the Firebirds said they were appalled by the incident.
"Those involved should be ashamed of themselves. The person wearing a Firebirds shirt should hand it back. You clearly do not share our values.
"You are not welcome at our club. The act of spitting towards anyone is despicable, notwithstanding the risks in the current Covid-19 environment. Behaviour of this nature has absolutely no place in our sport or society more broadly."
The Firebirds were in the process of identifying the women and what connection they had to the club.
Netball Australia said it was aware of the incident, but would not comment because the incident occurred in a public place.