2018 General Elections: MOG to ensure Fijians vote freely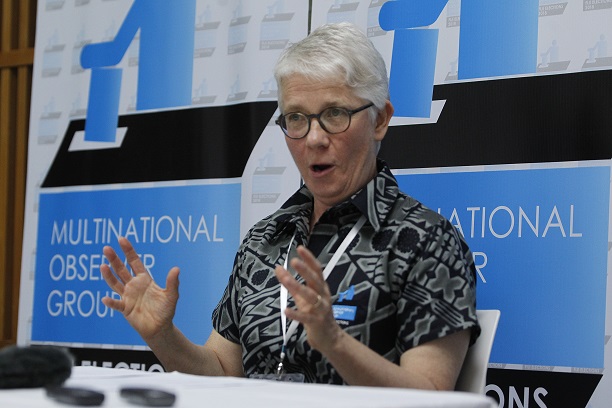 THE Multinational Observer Group observer coordinator, Alice Cawte, says their responsibility will be to make sure that Fijian voters are able to exercise their rights freely during the general elections.
While speaking to the media in Suva today, she said they were expected to speed up their work within the next few days.
"We will anticipate more media briefings so that people of Fiji will have a good sense of how we are undertaking our roles as observers of this important election," Ms Cawte said.
"The MOG will travel throughout Fiji until after polling day and votes being counted, the results counted and disseminated.
"As the MOG, we are here to engage with stakeholders in Fiji about the electoral processes, we want to talk to many people as we want as soon possible and they are welcome to contact us.
"We are here to listen to the people and it is our mission to ensure the Fijian voters are able to exercise their rights to vote freely and that the outcome broadly will represent the will of all Fijian voters."
Australia, India and Indonesia have signed a terms of reference last month with Fiji to co-lead the 2018 general elections.
Ms Cawte said other observers from other countries were expected to arrive into the country soon.
More in tomorrow's edition of The Fiji Times and in our e-Edition.
Watch the press conference here: