The two cases differ, says Nand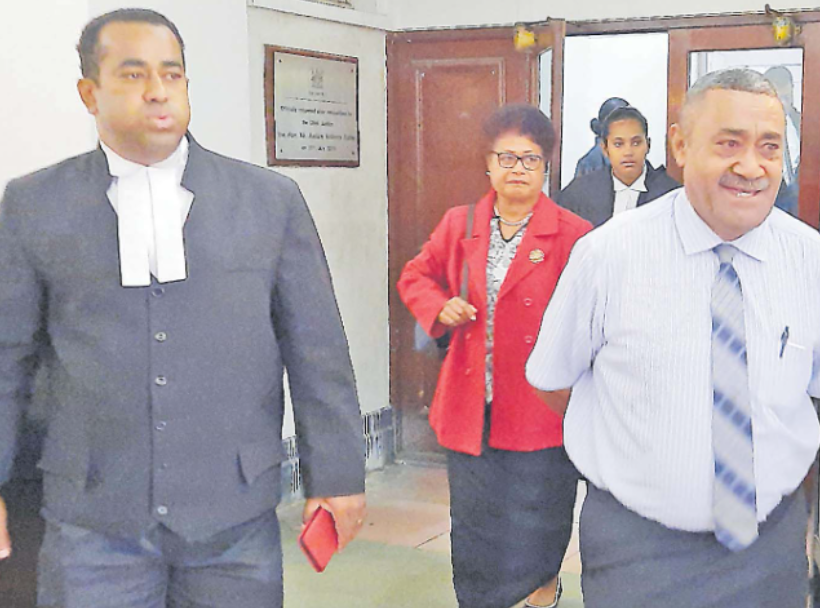 Niko Nawaikula and Ratu Suliano Matanitobua's cases in the Anti-Corruption Division of the High Court are contextually related.
Defence lawyer Filimoni Vosarogo said this while replying to Fiji Independent Commission Against Corruption (FICAC) lawyer Ashish Nand's submissions in response to the application for the recusal of High Court judge Justice Dr Thushara Kumarage.
Mr Vosarogo filed the application for recusal last week on the premise of apparent bias by reason of pre–judgment of offending, witnesses and issues.
He said the perception of fair trial would not be possible because the judge dealt with the Niko Nawaikula case, which he said was of similar nature, similar offending, similar prescription of defendants and possibly similar witnesses.
Mr Nand submitted that the cases would not be the same because the alleged offences were committed by two different people, with different addresses on different islands.
He said the witnesses who would give direct evidence would be different and that it would be hypothetical to say the case theory of FICAC and the issues would be the same as in the Nawaikula trial.
He also said the defence had not pointed out anything in particular from the Nawaikula trial that would be the same as in Ratu Suliano's trial.
Mr Vosarogo said the list of FICAC witnesses included witnesses that were called to give evidence in the Nawaikula trial.
He said the court had already made a decision on their credibility and was not likely to depart from that decision when hearing Ratu Suliano's case, as was human nature.
He agreed with Mr Nand that the offences were committed by different people with different address but were related.
"They are contextually related by offending, they charged with the same offence they are contextually related," he said.
"They are related by large the same time frame in count two."
Mr Vosarogo said Justice Kumerage had already made a determination on the address outside of the 30 kilometre radius from Parliament given in the Nawaikula trial but mentioned that the proposed definition would still need to be applied subjectively on facts and the circumstances of a particular case.
"But you have determined an element of the offence which we say is quite impossible for the court to determine otherwise."
He said the defence would lead evidence and try to persuade the court in closing to suggest a new definition of residence, but one had already been reached.
Justice Kumarage is expected to deliver his ruling on the matter this morning.