The struggle is real – Is hope fading for our nation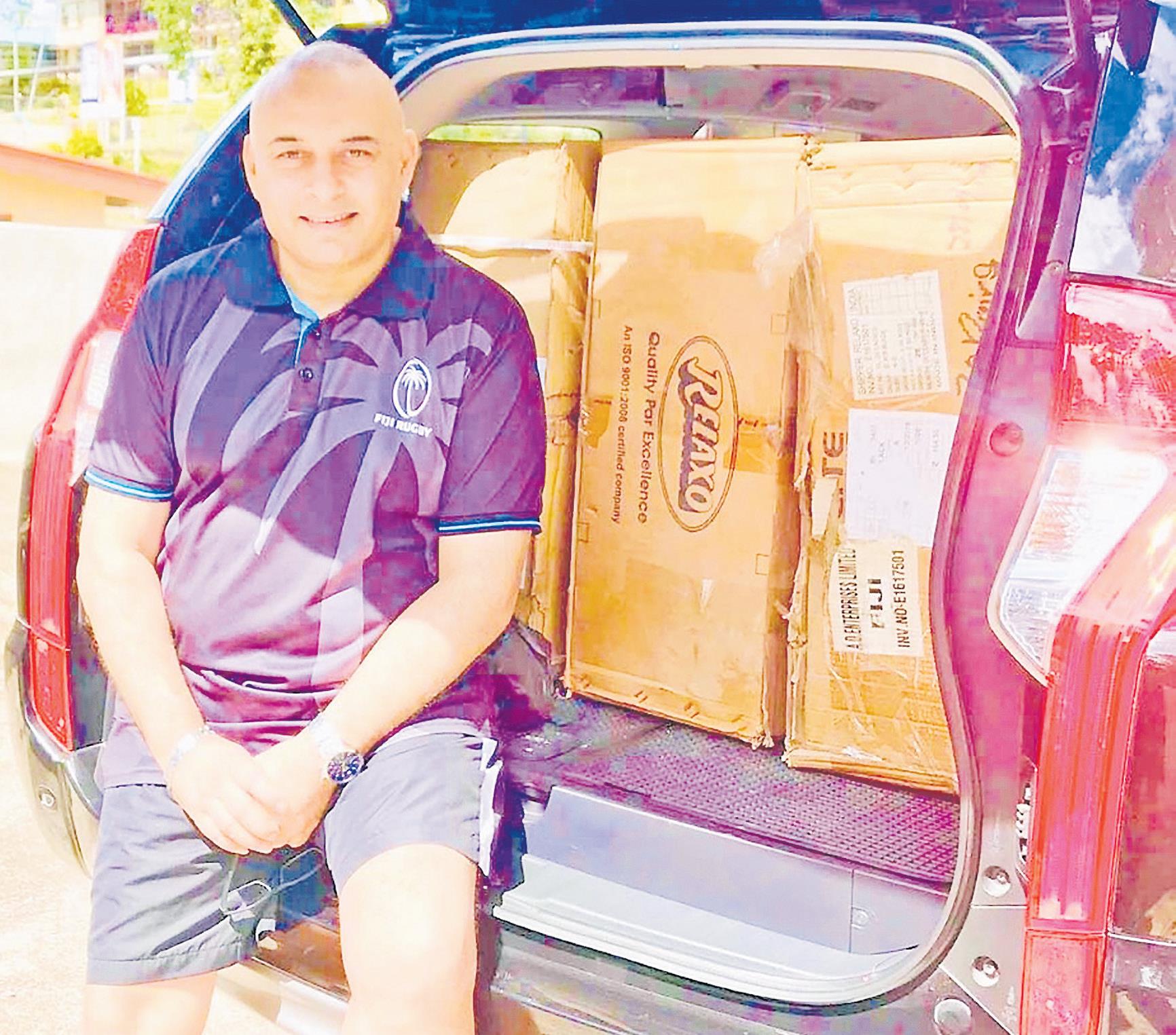 Bula readers!
Firstly thank you for the huge response received from a wide section of society for last week's article encouraging Government to listen and hopefully consider a total 21-day lockdown and also assisting the poor and needy with food, medicine and essentials during this time.
If you missed it, here is the science behind the suggestion put forward.
This is a very brief extract of the comprehensive paper from the world leading University of Melbourne, Australia and the Australia National University.
Researchers at the University of Melbourne and the ANU have concluded;
A go early, go hard strategy to suppress COVID, will result in lower costs to both the economy and public health.
In a paper published in the scientific journal PLoS ONE, they say that by delaying a suppression strategy, it will have no economic benefits and only sees more people die.
I am saddened to report this week we have recorded the highest number of positive cases ever in Fiji in one day and making worldwide news globally for all the wrong reasons with over 100 cases recorded daily for such a small nation.
It is certainly getting very scary indeed as people are getting more desperate.
This means the infection rate has now rapidly spread into the community and regrettably we may have run out of time for a complete 21-day lockdown to suppress, contain and eradicate the virus.
Below is the suggestion of taking the short game and possibly government's scenario of the long game.
The short game
As you know I have been lobbying the government for a hard 21-day lockdown along with many health professionals since April and I truly believe if we had gone down this route, we would have easily been able to contain this virus and its ability to spread.
The spread of the virus would have been minimal over this period of time as we would have been in a hard and complete lockdown with zero movement enabling our contact tracing teams to be able to identify, isolate and treat all patients as the number of people infected was so low.
At the same time the vaccination teams could have started there work, making it a double win for our beloved nation.
Simply put, my opinion is, we had the opportunity to contain, isolate and eradicate the virus.
The long game
We are still hoping for details to emerge from Government, but I am guessing they are trying to contain outbreaks and isolate cases as they come up.
At the same time, they are trying to partially open up some businesses while they attempt to control the pandemic.
The problem here is that infections will continue to rise and could spiral out of control, deaths will continue to rise, poverty will continue to rise, crime will continue to rise and so many other social and economic issues will affect the
people.
The light at the end of the tunnel and my hope is that by November or December we might have 80 per cent of the population vaccinated and maybe we can open up restrictions again.
My fear is can businesses, the poor, the vulnerable and so many others in distress survive another six months or more while we attempt to get everyone vaccinated and the nation back on track.
I desperately want to be positive, but I have to ask the questions:
When do schools and universities, open?
What about creation of jobs for hundreds of thousands of unemployed?;
What are th plans for health care and the mental health of the nation?;
What happens to the vulnerable?; and
What's the plan?
I continue to be saddened by the Minister of Health's assurances that "the outbreak is under control", but with deaths multiplying and cases now in the thousands from the deadly virus we are all in serious danger.
Conclusion
It is great for ministers as their minimum basic wage of $4000, $5000, and $6000 a week is safely deposited in the bank each and every week, but I humbly request they spare a thought for the majority of the population who don't have enough food to survive and are going to bed hungry.
I promise you "the struggle is real".
I am approached every single day to help with poverty, homelessness, hunger and so many other issues and it truly breaks my heart to see our beloved citizens in this situation.
I pray every day for our nation that we can walk hand in hand, helping and never hurting each other, and encouraging and never condemning each other, as we fight this pandemic.
Finally, I apologise if our leaders continue to criticise hardworking individuals who give constructive and credible alternative ideas to help fight this pandemic, but please forgive them and continue giving ideas as you are valued.
I also apologise, if our leaders continue to criticise the hardworking NGOs who assist the poor and needy on a daily basis, but please forgive them and continue working as you are valued, and as God is my witness, your sacrifice and service will always be appreciated by the people of our beloved nation.
AJAY BHAI AMRIT is a freelance writer. The views expressed in this article are his and does not necessarily reflect the views of this newspaper.