Rakiraki and Tavua Police receive dinghy boats
14 January, 2022, 2:40 pm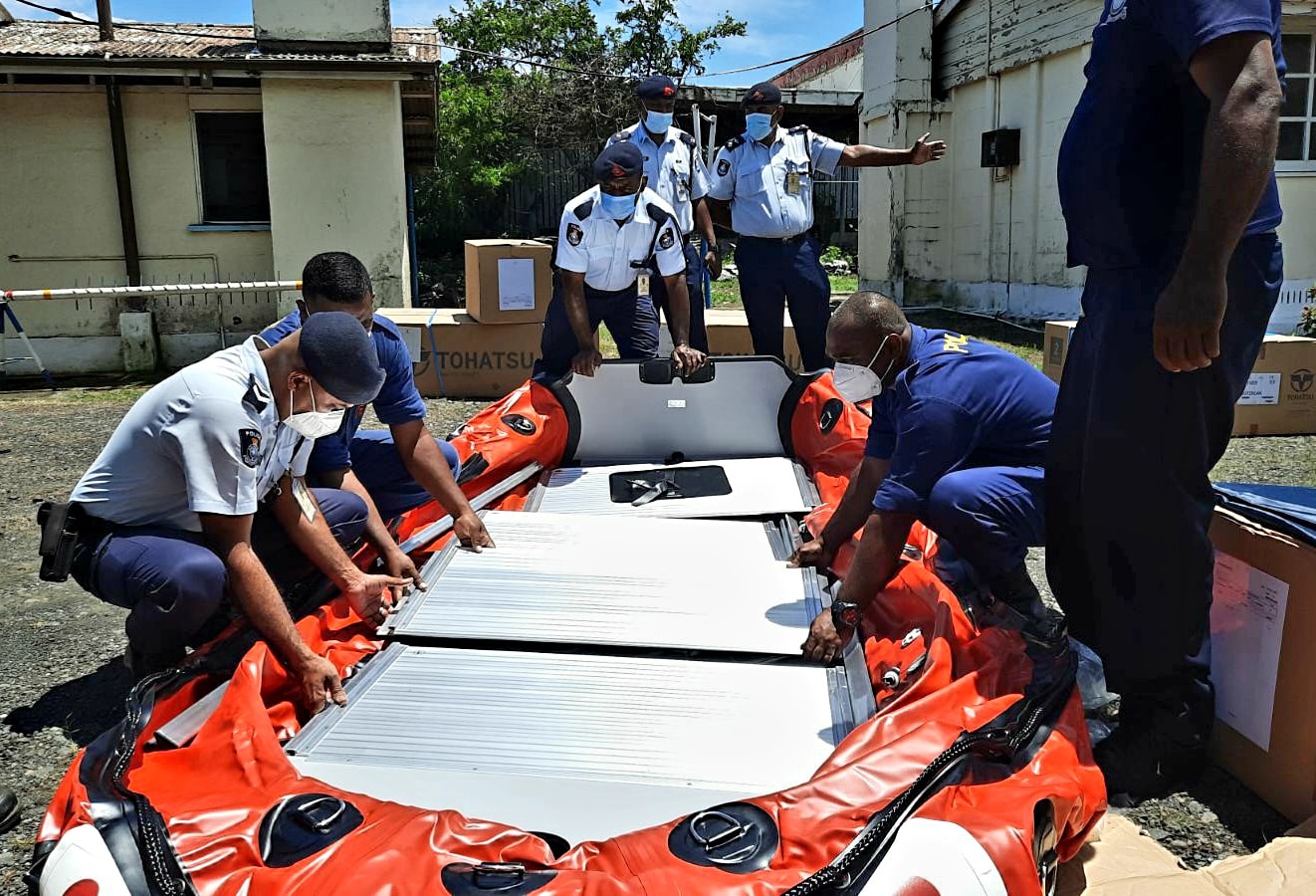 Rakiraki and Tavua Police today received three rubber dinghy boats to be used by officers for their operations.
The boats were provided by the Japanese government last year.
Fiji Police Force Director of Operations Senior Superintendent of Police (SSP) Sakeo Ganivatu said the boats had boosted the Fiji Police Force's operational capacity as they prepared for another period of bad weather being forecast for next week.
"Two rubber dinghy boats will be for Rakiraki and one will be utilised by Tavua Police," SSP Ganivatu said.
The government of Japan handed over the Maritime Safety and Security Equipment under its Grant Aid for Economic Social Development Programmed (ESDP) to Police in March last year.
NFA and police officers had assisted people in distress by carrying them in a cut-out water tank over two days when parts of Rakiraki were flooded.
Last Sunday at the height of heavy rain and severe flooding, officers transported a pregnant woman to the Rakiraki hospital in a cut-out water tank, and the day after used the same implement to transfer the body of a dead woman across the flooded Naqoro flats.