Podmore: Cervical cancer most frequent in Fiji; hands over GeneXpert machine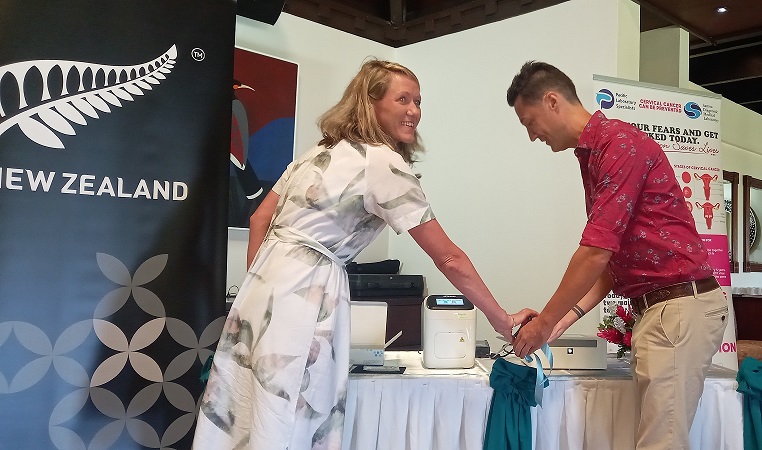 Cervical cancer is one of the most frequent cancers in Fiji, says New Zealand Deputy High Commissioner Michelle Podmore.
She made this comment during a handover of a GeneXpert machine from the New Zealand High Commission to the Reproductive and Family Health Association of Fiji in partnership with Pacific Laboratory Specialists (PSL) in support of Fiji's cervical screening program.
"We are advised as of last year that an estimation of 124 women in Fiji are diagnosed with cervical cancer and 94 women die annually," she said.
"Cervical cancer is one of the most preventable and treatable forms of cancer so long as it's detected early and managed effectively."
PSL executive chairman Josese Mailulu said with the new machine, conducting tests would be easier and more efficient.
"With this new machine we will be able to detect Human papillomavirus (HPV)," he said.
"The process we have at the moment in place with the Ministry of Health is Pap smear tests and with that, you need a pathologist, a Scientologist, and the turnaround of the results takes normally one to five days.
"Whereas for the HPV you don't need a pathologist — after you get a result you can get tested after five to 10 years, whereas the pap smear it takes about three to six months where you have to get a test again."
Mr Mailulu urged women and girls to get regular checkups.