In The Fiji Times tomorrow – Monday, March 01, 2021
28 February, 2021, 10:42 pm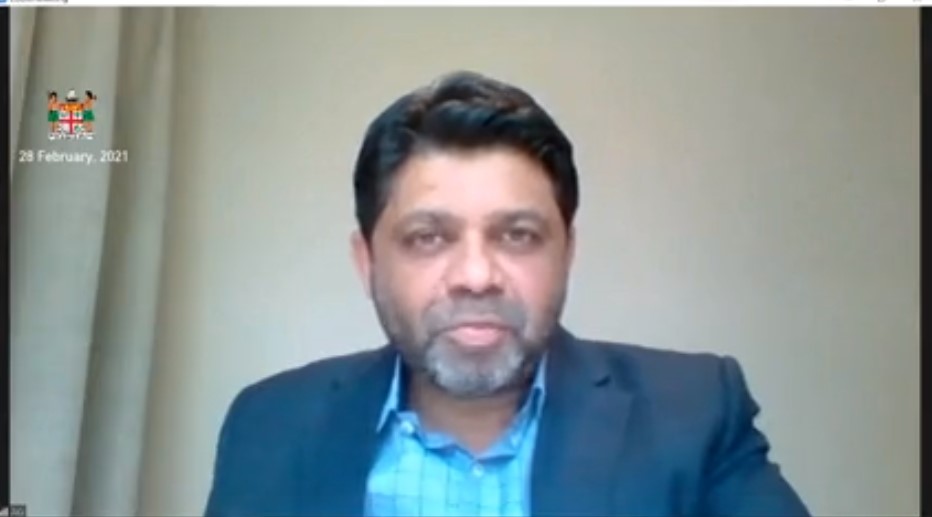 Here is your briefing of what is in store for you in tomorrow's edition of The Fiji Times – Monday, March 01, 2021.
A-G in Singapore
Rumour-mongering on social media will probably end now that the A-G himself has confirmed that he is indeed in Singapore, and he is there for medical treatment, and all costs are paid for by him, not the Government nor taxpayer money.
Related:
Quarantine
The A-G says he will undergo quarantine like every other passenger that arrives into the country, dispelling rumours that he would not be subjected to the national COVID-19 security protocol.
Budget
Each Government ministry will now need to submit a three-year budget, beginning this year – according to Attorney General Aiyaz Sayed-Khaiyum while talking about the budget process.
Civil servants salary
Some comforting news for civil servants in the country – there will be salary cuts. The Economy Minister says the Government made a consensus decision not to take that action reasoning there is a lot of demands in place for civil service.
CSOs
Civil Society Organisations say the Government should own up if it has no money to help Fijians affected by the COVID-19 pandemic and the recent cyclones.
Taxpayer money
European Union Ambassador to Fiji and Pacific Sujiro Seam says there is no such thing as Government's money, it's all tax-payers money.
Division
Fijian Prime Minister Voreqe Bainimarama says Fiji has suffered the folly of division along ethnic, religious, and provincial lines, and that experience, he adds, has shown us the immeasurable value of the equal citizenship all Fijians share today.
FWCC offer
The Fiji Women's Crisis Centre has said that if the Government has no money to assist Fijians affected by the COVID-19 crisis and the recent cyclones, they can help.
Unity
The Methodist Church in Fiji says maintaining unity should be the core desire of the Methodist church.
Fixing roads
The duty of fixing affected roads during wet weather conditions have been shouldered by villagers living in the mountain range area, outside Labasa Town.
Water
More than 300 families in the Namosi province depend on dam water and rain water.
Investors
The commitment of domestic investors is vital and necessary to give new strength to the Fijian economy, says Minister for Commerce Faiyaz Koya.
Balance
The Ministry of Education has urged parents to ensure their children are balancing their time spent on their school work, sporting activities and social media.
FNPF
The country's superannuation fund – FNPF – is pushing for more voluntary membership as the informal sector becomes a driving force of the economy.
Income and jobs
Personal income and employment continued to be a serious priority for the International Labour Organization (ILO), with more than 66.2 per cent of Fijian workers now expected to be working in the informal employment sector, says the ILO.
Logging
Fiji's Environment Ministry permanent secretary Joshua Wycliffe says logging licences will not be granted to areas earmarked for conservation under the REDD+ (Reducing Emissions from Deforestation and forest Degradation) program.
Market stall fees
The Suva Market Vendors Association says there is a need for the Government to waiver market stall fees in local municipal markets during this COVID-19 period.
IN SPORT
Police team suspension
The Police White 7s rugby team has been suspended acting on a directive from Acting Police Commission Rusiate Tudravu. The order was issued after its players were involved in a scuffle against members of the Raiwasa Taveuni team during their cup quarter-final match of the Fiji Bitter Nawaka 7s at Prince Charles Park on Saturday.
Related:
7s indiscipline
Our senior Sports reporter in the West Zanzeer Singh has reported that an alarming number of cards were flashed during the two-day Fiji Bitter Nawaka 7s. Of the 200-plus matches played in the tournament, there were almost the same number of yellow cards and red cards flashed, and sin-bins too.
Highlanders query
Some affiliate clubs of the Namosi Rugby Union claim they have been unfairly treated over the administration and running of the union. Clubs that are members of the rugby union claim it is not happy with the operation of the union.
Snooker
Former Fiji champion Epeli Bua showed his class to take out the Supercool Snooker Shootout Championship at the South Seas Club in Lautoka on Saturday.
Naitasiri athletes
Naitasiri Secondary School is wasting no time as it gears up for the Fiji Secondary Schools' Nasinu, Naitasiri, Nausori (Triple N) athletics competition.