Fiji Police pass 205 new recruits
18 October, 2019, 2:35 pm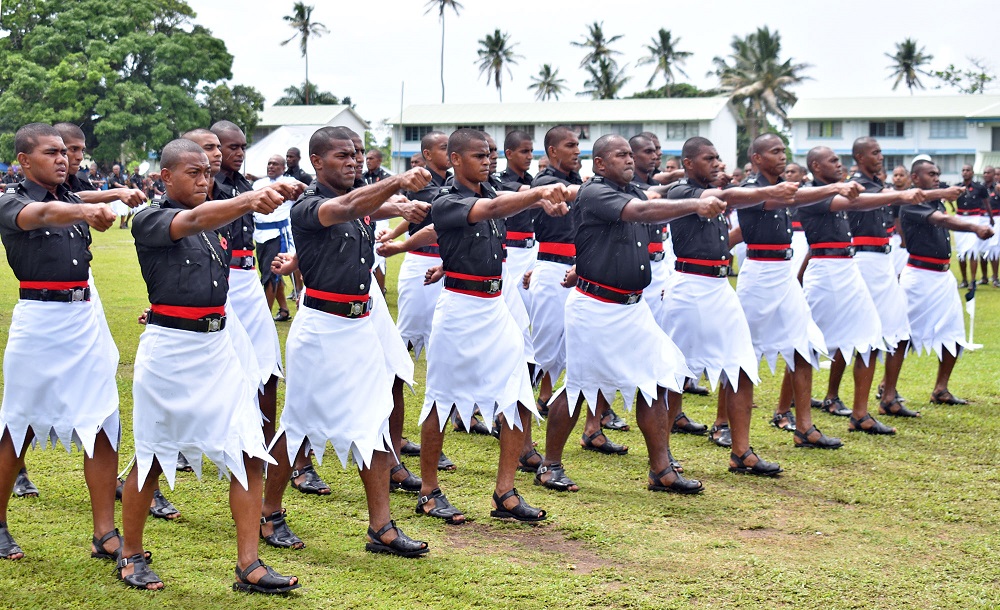 A TOTAL of 205 new recruits were part of the Fiji Police Basic Recruit Course passing out parade at the Nasova Fiji Police Academy grounds today.
Officiating at the parade this morning, Minister for Defence, National Security and Foreign Affairs Inia Seruiratu congratulated the recruits and said today's passing out parade not only marked the beginning of their policing career but the start of a life long journey that had a purpose.
He reminded the officers that their life would be 'outward focused' and that their time would be dedicated to the people they served.
"Four months ago, many of you marched into the Fiji Police Academy gates as young carefree members of the public having enjoyed life from a different perspective and after successfully completing your training, you will march out today as servants of the people of Fiji," Mr Seruiratu said.
"You may be marching out today as the newest members of the force, but your years of service will not matter in the eyes of those you serve, because when they see the police uniform, they see an officer of the law who has been instilled with discipline, good behaviour and obedience – and one who is expected to be able to provide solutions to their problems."
Family members and friends gathered in numbers at the Nasova grounds to witness the achievements of their loved ones.