Editorial comment – Understanding why brawls happen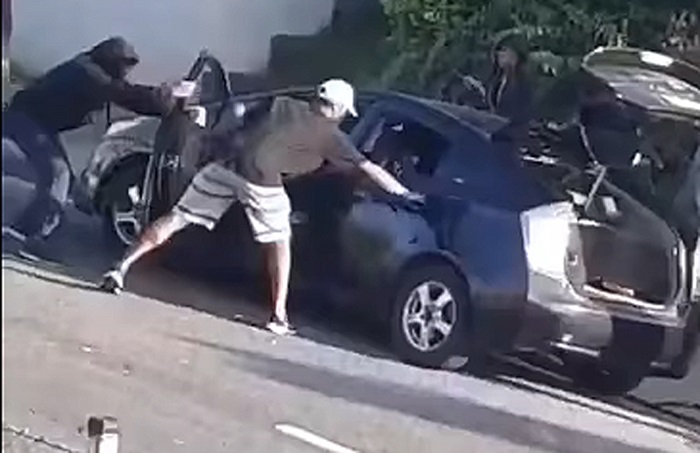 Raiwai Methodist Church tuirara levu Venisoni Rokobaru raised a few important issues yesterday in the wake of a street brawl in Suva on Sunday morning.
Parents, he said, need to take responsibility for their children and the Fiji Police Force should bring back its community policing initiative to ensure these types of incidents do not happen again. Laxity by parents, he insisted, resulted in youths hanging around the neighbourhood and participating in unlawful activities.
Police said youths from Nabua turned up at Raiwai armed, with the intention of instigating a fight. The group, however, was outnumbered and fled the scene in another vehicle which was later found abandoned at Nabua.
Parents, Mr Rokobaru said, needed to step up in terms of monitoring the types of activities their children engaged in. Youths, he said, were usually seen drinking near the court, around the housing estates on Saturdays until Sunday. He questioned what their parents were doing about that.
Mr Rokobaro said he was not aware the brawl had happened until a fellow resident informed him while he was on his way to church that morning. He called on the police force to bring back community policing "and all the community awareness programs that used to be held before".
"Parents also need to be more aware of their children's whereabouts and what they're up to," he said. Police said nine men from Mead Rd, Nabua, were confirmed to have been instigators of the brawl – three were in custody, and the remaining six were yet to brought in.
As police investigations continue, we reflect on the incident, and call for a united front to appropriately deal with this. That will mean the community working with the police to effectively deal with such criminal acts. Residents of Suva have a right to feel safe, and be able to live the life they want.
They have a right to live as family, enjoying life to the brim, and not be intimidated by thugs who think they own the streets of the Capital City. We said this before, and we say it again, we believe the answer is to respond to this latest brawl effectively and quickly before it takes a hold and becomes difficult to shrug aside.
In a perfect world, thugs and gangs would be crushed quickly, but we do not live in a perfect world. The police have a duty to enforce the law and thugs must be taken off the streets. We cannot pretend that all is well.
It's bad. It's ugly, and the police must also start to get behind the scenes, and deal with issues that might be festering below the surface. The police will need the support of the community to fight such unwanted incidents. We must unite behind the force.