Cabin crew wear masks, gloves
28 January, 2020, 8:44 am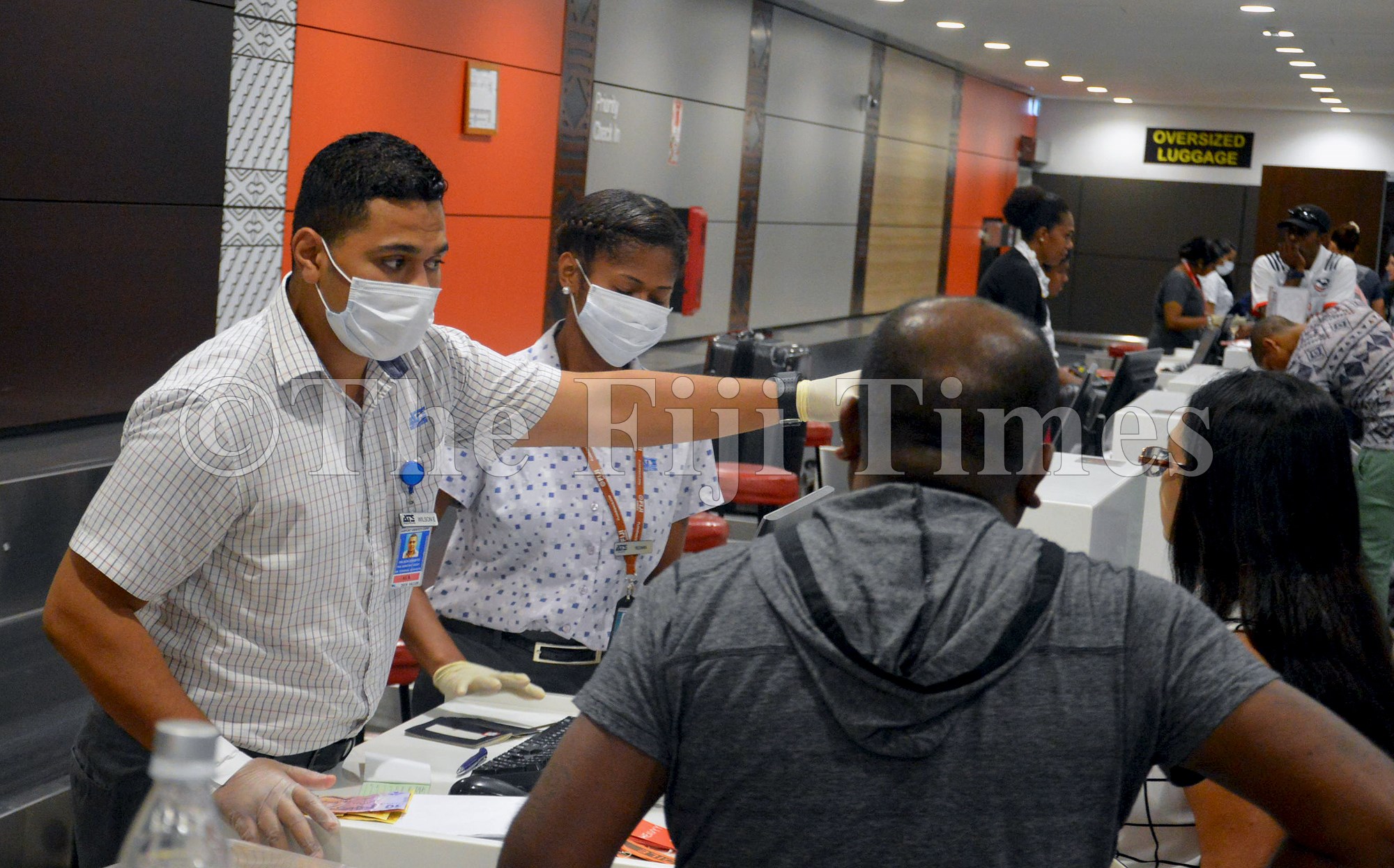 CABIN crew on Fiji Airways flights to and from Hong Kong, Singapore and Narita, Japan, are mandated to wear masks and use protective gloves.
This was confirmed by an airline spokesperson in response to queries from this newspaper.
The national carrier said it was not taking the deadly novel coronavirus outbreak lightly and "put in place a number of actions in response to the coronavirus outbreak."
"Out of an abundance of caution, all cabin crew on flights to/from Hong Kong, Singapore and Narita have been mandated to wear gloves and face masks," the spokesperson said.
"Face masks will also be made available to all guests.
"Aircraft cleaning has been enhanced to ensure all arriving and departing aircraft are sanitised.
"Onboard announcements have been updated and reinforced, reminding guests to declare travel history and any flu-like symptoms to crew and health officials.
"Onboard isolation measures have also been reinforced to the crew, for guests who are deemed 'at-risk'."
The spokesperson said Fiji Airways was working with the Health Ministry to "expeditiously put in place a Special Health Declaration Form that guests from the above-mentioned ports will be required to fill in prior to check in".
"This form will ask guests to declare if they have been to or have travelled through mainland China in the prior 14-day period."
Meanwhile, The Fiji Times had asked Fiji Airways on Wednesday, January 22 and again yesterday whether there was an area of the aircraft where passengers displaying flu-like symptoms could be kept or isolated.
This newspaper also asked if cabin crew had protective equipment to handle possible coronavirus cases onboard the aircraft and whether cabin crew had been trained to handle these types of situations.
The virus has claimed 81 lives in China and has infected 50 people in 13 countries outside China including the United States and Australia.