Agreement signed for waste collection service
18 September, 2020, 4:20 pm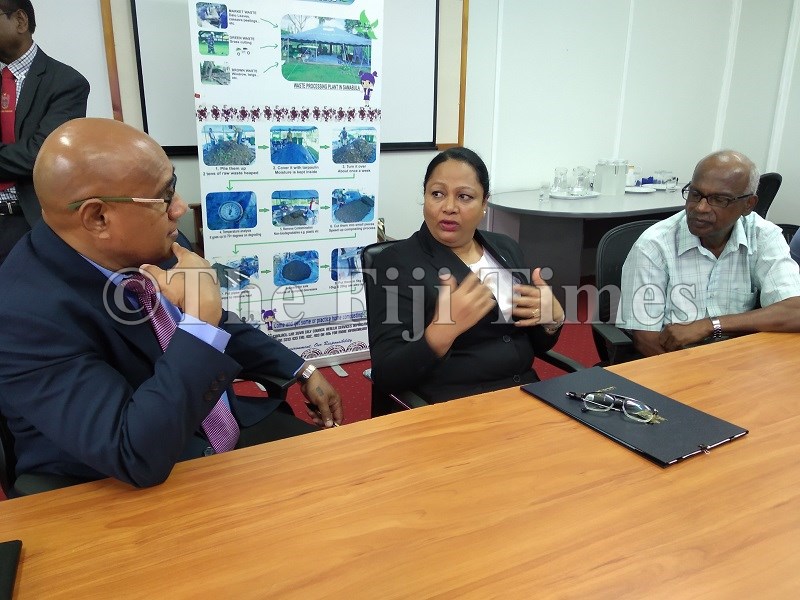 Residents, businesses and informal settlements in the Nasinu area will receive regular and efficient waste collection service from next Monday, says Minister for Local Government, Housing and Community Development Premila Kumar.
She said this was made possible after the Suva City Council (SCC) and the Nasinu Town Council (NTC) signed a memorandum of agreement (MOA) yesterday.
Mrs Kumar said the cost of the services would be met by the NTC and the Government would be investing $1.6 million towards this essential service.
She said the cost of the waste collection service in a year for the area would be about $2.4 million.
Mrs Kumar said waste collection services would continue for Nasinu residents three times a week for household kitchen waste, green waste would be collected monthly and hard waste or whitegoods would be collected every quarter.
Mrs Kumar said vital awareness on better household waste practices would be undertaken by the NTC.
Meanwhile, 33 NTC workers have been affected following the Ministry of Housing and Community Development's decision to outsource the waste management collection service to the SCC.
This was revealed by NTC chief executive officer Anurashika Bari after the MOA signing yesterday.
Ms Bari said the 33 staff had been encouraged to apply for the roles that the SCC had advertised.
"We acknowledge the fact that SCC is a separate legal entity and they have their own human resource processes and for them to meet their governance, they need to follow that recruitment process — but we have encouraged all our team members to apply. Majority of them have applied and are undergoing the process and should they be successful, we will release them to SCC," she said.
Ms Bari said the councils had also discussed how they would meet the cost of the waste collection services to be provided to Nasinu residents.