2022 Fiji Election: FijiFirst should reign forever – Bainimarama.
1 December, 2022, 12:07 pm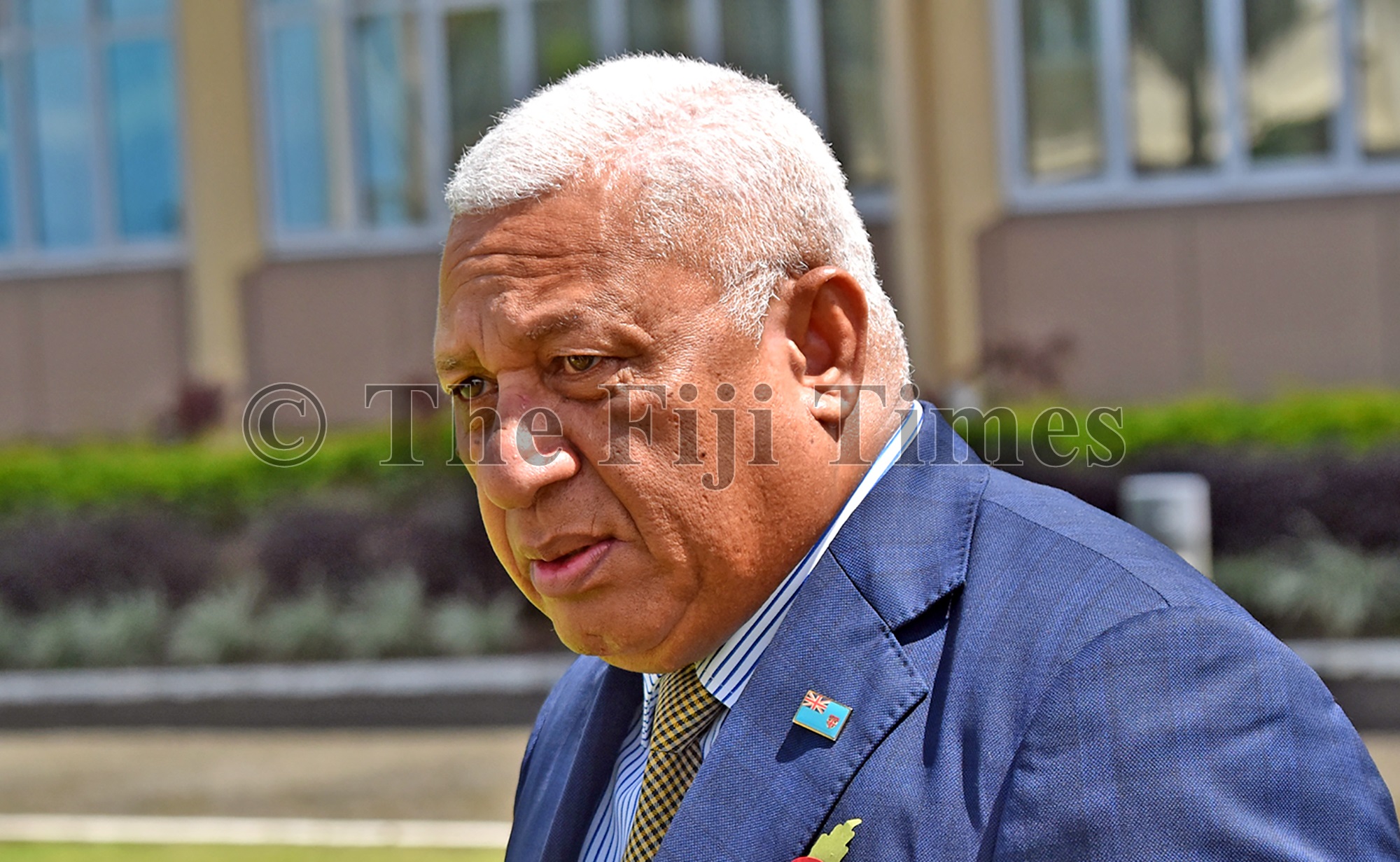 FIJIFIRST leader Voreqe Bainimarama says his party should reign forever because it will provide unity forever.
Speaking in Savusavu on Tuesday, he urged supporters to vote the FijiFirst government back into power to allow them to continue with the developments they have carried out over the past few years.
"We have been voted back into power because the people have seen and enjoy the developments brought by my government," the Prime Minister said.
"If they didn't like it, then they wouldn't have voted us back in.
"I'm not speaking ill about other political parties, but my party has done things that other parties haven't done.
"Noqu party me tiko me tawamudu baleta e kauta mai na duavata (my party should be in power forever because it will provide unity forever)."
Mr Bainimarama said other political parties have not provided a valid reason why they should be voted out.
"Other parties bring about division among the different ethnic groups we have in Fiji and we don't need that.
"Those living overseas are talking against my government. Let them know that the loving arms of the FijiFirst party have reached out to their families back home."