Young and ambitious
16 September, 2020, 9:00 pm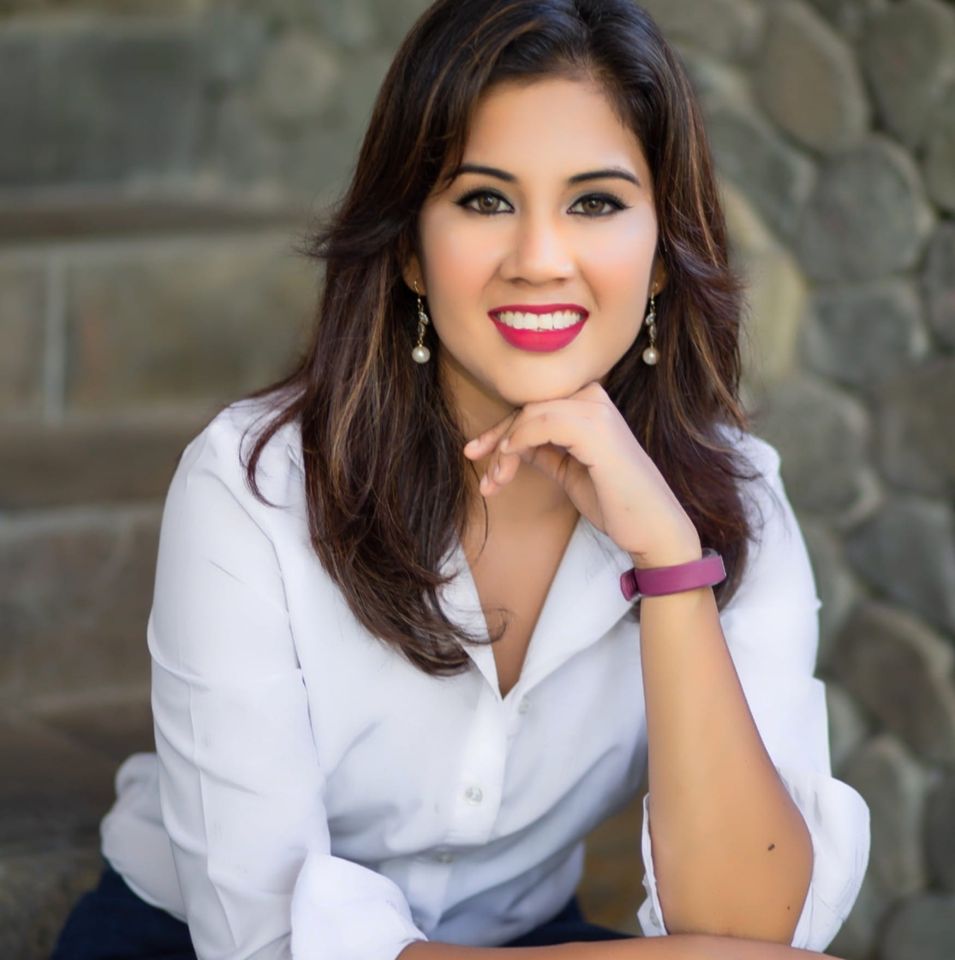 For Releshni Artika Karan nothing is impossible if you put your mind to it and have faith in yourself to achieve your dream.
She was born on July 30, 1984, in Fiji to Jai Karan and Urmila Karan.
She has an elder sister, who resides in France and a younger brother, who stays in Sigatoka, Fiji.
She recalls of her happy childhood with a smile and she comes from a middle class family where both her parents were civil servants. Her late father was a health inspector and her mother was a nurse.
Always together, her parents were stationed in various towns and city centres around Fiji with their three children in tow.
Releshni, therefore, attained her primary and secondary education from several schools around Suva, Nadi, Sigatoka and Labasa.
From a young age, Releshni was sociable, friendly and made friends easily, she was blessed with good looks and was easy to talk to and it is not a surprise that despite changing schools, Releshni managed to make several friends, some of whom stayed in contact with her even after her marriage.
In 2002, she became the head girl of Labasa Sangam (SKM) College because of her popularity and this was the first step towards her grooming into a leader.
In her school days, she took up martial arts as a hobby and won medals for it.
"This started my journey of self-care which got stuck with me for life," she said.
She was a favourite among her school friends and teachers as she would be the first to raise a helping hand to assist organising any major school function.
She was awarded the school Dux award.
Her certificates and credentials show that she is hard working and an achiever from a very young age.
Unfortunately, her father passed away as she was finishing secondary school.
"When my dad died, I had to become a stronger person as my mother was distraught. My brother was too young and my elder sister had a hard time coping with the demise of our dad and migrated to France.
"I knew that my mother did not have the money to put me in university and so I worked extra hard in order to get a scholarship to enter university."
Sure enough, Releshni was one of the five persons in the Pacific to receive a Public Service Commission scholarship to undertake Bachelor of Laws at the University of the South Pacific in 2003.
Her scholarship took care of the basic costs related to the university expenses and she started working as a legal executive at a prestigious law firm for additional pocket expenses.
This also gave her a hands-on practical experience on conveyancing and litigation preparations for four years before she even completed her Bachelor of Laws and Professional Diploma in Legal Practice in 2008 from USP.
"For all those who aspire to be lawyers, it is important to consider doing an attachment at a law firm while studying. It is important for young people not to differentiate work as being big or small as there is always something new to learn when you start your career. Respect all kinds of work.
"For any student or beginner, there is always an added advantage of learning practical which is different from theory, from experienced practitioners who provide a wealth of knowledge and mentoring."
With prior experience as a legal executive, she began her career working for private law firms such as Mishra Prakash & Associates and Diven Prasad Lawyers, but she always wanted to assist the poor and disadvantaged.
She began working for Legal Aid Commission and later Fijian Competition and Consumer Commission. She now has over 12 years of experience as a legal practitioner.
She was never ambitious nor keen when it came to studying.
In fact she laughs that she was content with just a law degree and started work as a lawyer.
It took a close colleague and best friend to literally push her to enroll in a master's program.
She graduated with a Master of International Relations and Diplomacy and also pursued a Master of Laws by thesis as well.
She graduated with a Master of Law by completing a major thesis on competition law and economics titled: "The Devil is inthe Details – A situational analysis of Substantial Market Power in selected Fijian markets".
"I truly believe that education is one of the best means to advance gender equality and the empowerment of girls and women in Fiji and around the world.
"My parents were not rich but they made sure I went to school and showed me a world outside the traditional domestic duties. I became the only lawyer in my family before I married.
"I now have two masters level qualifications apart from a law degree and I am very proud of that. If it wasn't for education, I would not be living my dream or working for the United Nations."
She is happily married at the age of 27 to the love of her life, Avinesh Reddy, who is also a lawyer by profession. They have two beautiful children, Shriya Ishana Reddy, 7, and Shiv Ananth Reddy, 6.
"When I became pregnant, I struggled with many challenges. There were discussions about me leaving work completely to stay home and look after the kids as a good mother should.
"I wanted the best for my kids but I also loved my work which gave me independence and my own sense of worth. I am thankful to my understanding male employers who allowed me to work from home and have flexible hours.
"I have done meetings from my phone, skype, whatsapp and prepared court documents from my living room, just to ensure that I am close to my new born baby.
"Travelling is one of the most intense ways to learn new broader perspectives and about humanity."
In 2015, she landed herself a high profile job as the director Corporate of the Ministry of Education, Heritage and Arts, the largest government ministry in Fiji and worked there for four years.
During her career, she has advised government ministers and written national policies promoting human rights such as child protection policy, zero child abuse tolerance and child rights and promoting healthy lifestyle such as School Food and Canteen Policy.
She was in-charge of several major national initiatives such as WASH (Water Sanitation, Hygiene) initiative, digital literacy and e-learning project, Fiji Education Management and Information System (FEMIS), data management and vulnerable children at risk.
As well as responsible for formulation of national policy, education planning and research and data for the ministry.
During this time, she also did work regionally and formulated a National Open VEMIS Policy for Vanuatu and her work was appreciated by the Government of Vanuatu.
Releshni is the National Human Rights advisor at the UN Office of the High Commissioner for Human Rights, Regional Office of the Pacific.
She provides an advisory role in the formulation, management and evaluation strategies for human rights protection in all fields of work and advocacy includinginternational human rights treaties and conventions, rule of law, disability and inclusion, migration and trafficking.
Releshni also on the board of several organisations wanting to make a positive change in the lives of people, including the Board of Fiji Cancer Society.
"Don't judge people before you trulyknow them. The truth might surprise you. "Humanity before all."