Yacata Island- Serene seduction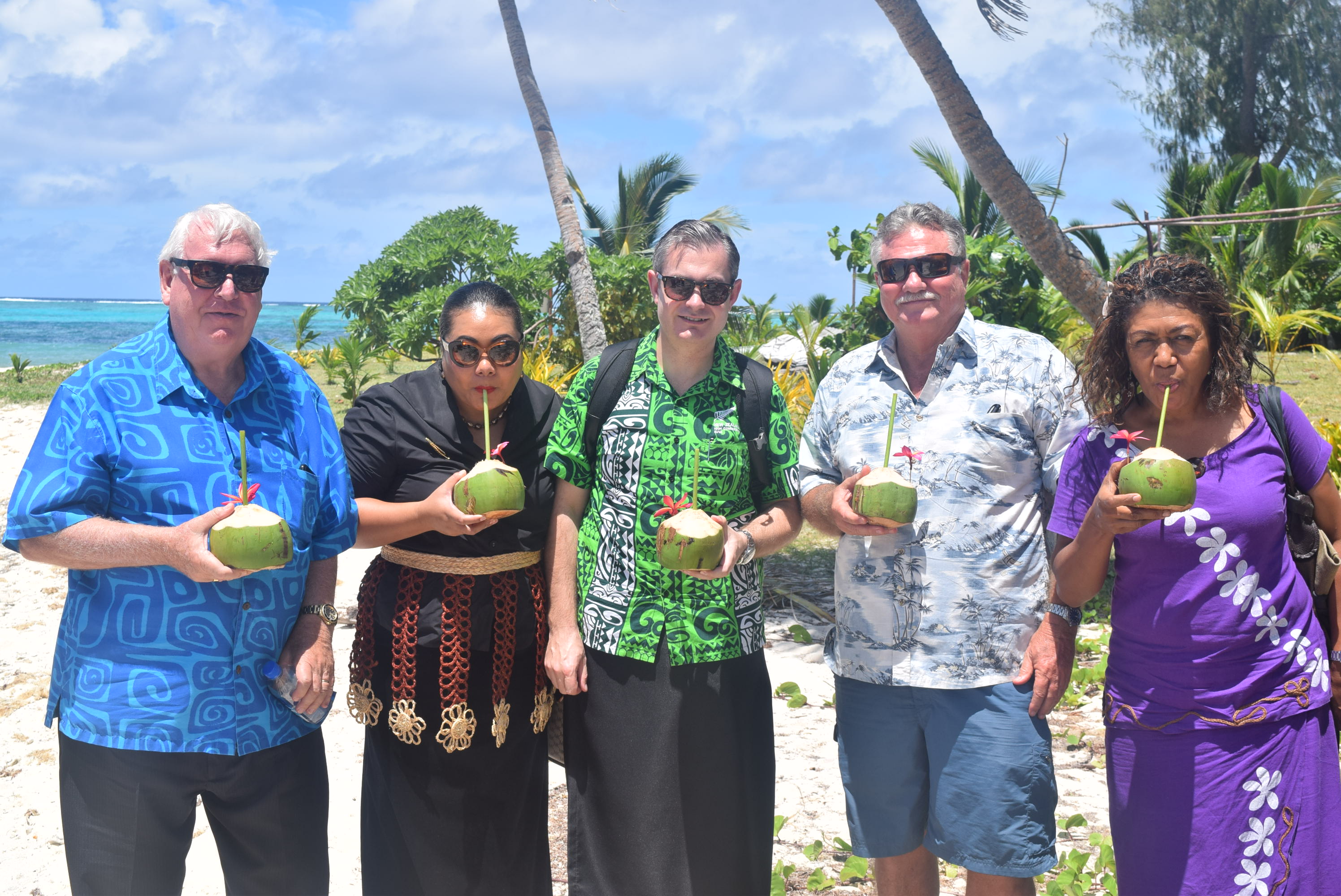 FROM a bird's eye view, Yacata's sparkling sand, lush tropical trees and aquamarine seas all combine to create an intricate kaleidoscope of colours – tones that no city streets can create.
For a moment, you'd forget the stresses of life and just absorb the blissful moments and feeling of peace and pleasure.
But the beauty I spotted from the air was just a trace of the real magic that embraced me when I actually set foot on the island and experienced the true illustration of Fijian hospitality.
Accustomed to urban travels, the short jaunt to the northern paradise was both therapeutic and exploratory.
To be quite frank, there were only three things I knew about Yacata – Sefanaia Sukanaivalu the war hero, his famous niece and music icon Laisa Vulakoro and the coconut crab known locally as ugavule.
My journey was to learn more in a space of just a few hours.
Thanks to Vatuvara Private Islands Resort's Twin Otter aircraft, the trip was a seamless one-hour flight from Nausori International Airport to the luxurious Kaibu Island, home to three all-inclusive private villas.
Kaibu is also the secret hideaway where British royals Prince Harry and Meghan Markle made an overnight stay during their tour of Fiji in 2018.
Our group included the New Zealand High Commissioner, Jonathan Curr and his official pack including wife Florence, officials from Habitat for Humanity Fiji, guests from Vatuvara Private Islands, invited media personnel and the vude queen herself, Laisa, who had coordinated the trip.
Enclosed by a fringing reef, Yacata is located in Northern Lau and home to 240 islanders, who according to traditional Fijian affiliations, belong to the district of Cakaudrove (tikina) also in the province of Cakaudrove (yasana).
From the tarmac, resort carts drove us like royals through a winding road that meandered through emerald forest and flower gardens.
We got off at a waiting shed where a wooden walkway led us to a waiting aluminium boat before being ferried on a 10-minute ride to Yacata Island.
The village lies on the northeast end of the island and according to one historical account, its former name was Totokana.
What will strike any one about Yacata is the one mountain that rises prominently from somewhere near the centre of the island, west of the village.
The original settlement was at the base of this mountain called Korolevu. Inhabitants moved to the current village site after the arrival of missionaries in Fiji in 1835.
To this day, remains of the village site and stone fortification can be found at the base of Korolevu and places further downhill, indicating the ancient villagers' descent to the coastline.
On the beach, our entourage was treated to nectareous green coconuts presented in impressive resort-style.
The dining area was already taking shape on the shimmering sand and the scent of seafood was already wafting in the searing noonday air.
I found out that Yacata was a neatly laid out village with a sprawling green patch or rara at the very centre. It has a cricket pitch, reminiscent of Lauan influences, from where the towering structure of Korolevu looks clearly menacing.
Laisa took me to a green concrete house where she grew up and led me to its front steps.
"This was where I dreamed as a young girl," she recollected.
"From these steps, I would often sit and watch dad and other men play cricket in the setting sun. I would see the mountain beyond the village and wondered what was beyond it. I would tell myself the island was too small for me and one day I would be a star and travel the world."
A church, nursing station, cooperative store, post office, modern community hall and a school still under construction are structures that take up different spots with the village boundary.
In opening Yacata's cooperative store and rainwater harvesting project, Mr Curr commended the Islanders' resilience in weathering the struggles and difficulties caused by Severe Tropical Cyclone Winston in 2016.
"Today is a happy day for all women of Yacata. Our water tanks and cooperative store will make life easier for us and uplift our living standards," said Salote Lakotani.
Nothing was more laudable about the day than the feast prepared for us with an on-the-beach theme and a mouth-watering menu that included coconut crabmeat stuffed in capsicums, boiled trevally, creamy kokoda, organic fruit cuts and salad.
The coconut crab is known for its ability to use its massive pincers (chelae) to crack open coconuts.
The largest coconut crabs can exert a force of 3300 newtons (about 742 pound-force) with their pincers.
They have also been known to open coconuts by dropping them from trees and striking them repeatedly with their pincers or using their pincers to pierce the coconut's husk before splitting the seed open.
Lunch bustled to the beat of music and old songs as village youth serenaded on the sand, completing was truly an incredible island experience.
By the time the strains of the famous Isa Lei song signalled the end of our short stay on Yacata, I was ready to depart with unforgettable
moments and cherished memories.
I was absolutely satisfi ed knowing that a gorgeous day had been fully lived and experienced the way it should, with no room whatsoever for regrets and disappointments