Woman of great mettle – The courage to carry on
16 September, 2021, 5:30 pm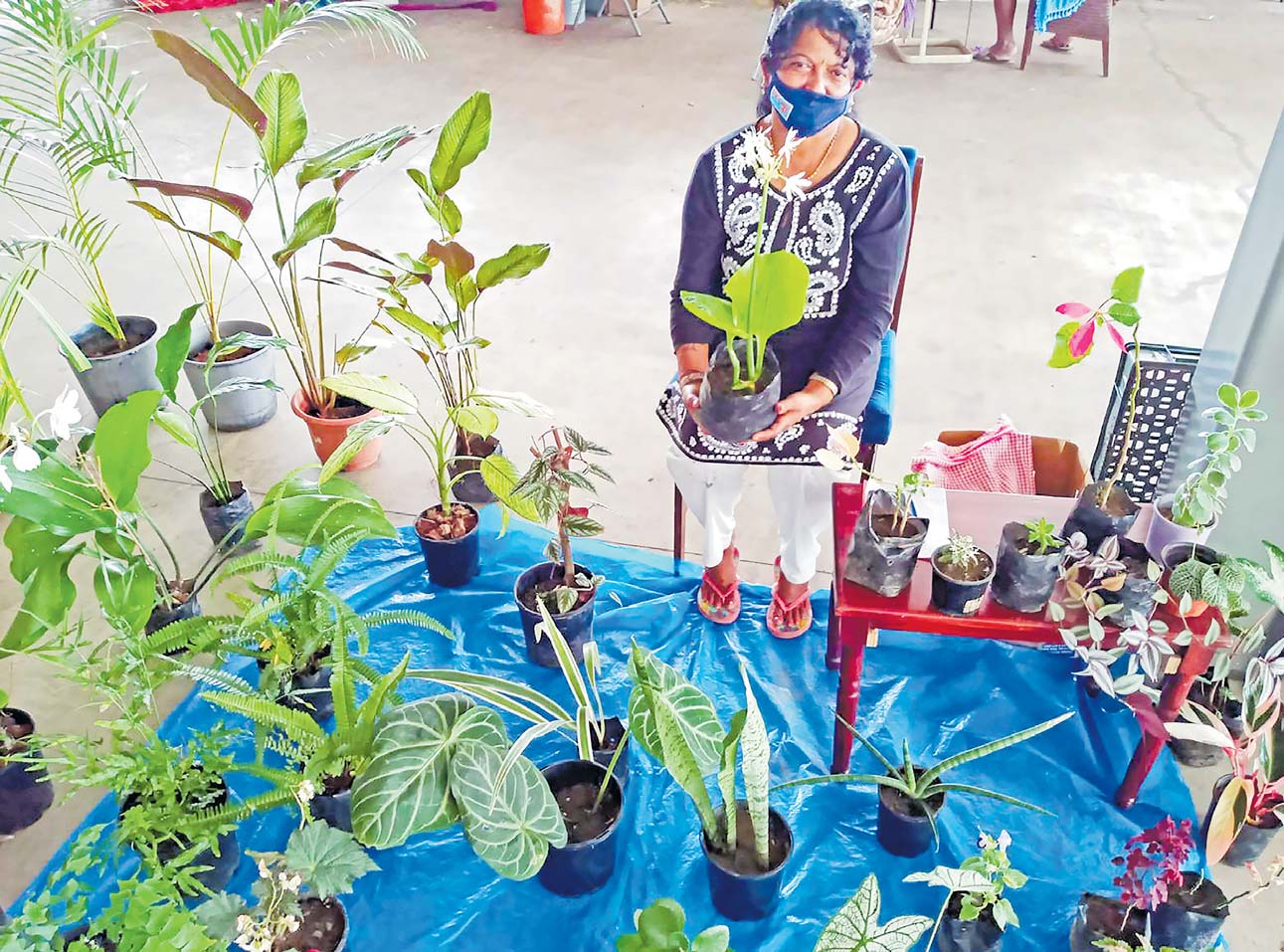 Prem Lata can be described as a woman of great mettle because she has the ability to successfully prioritise and juggle running a home while faithfully meeting her work requirements.
She is a great source of inspiration and motivation for the general populace.
The 50-year-old is a female business owner operating as a florist from her place of residence in Carreras, Votualevu, Nadi and has a stall at the new Namaka market.
"I started off as a market vendor based at the old Namaka market and mostly sold fresh vegetables for nearly eight years," she said.
"I have had a keen interest in flowers and plants since my teenage years and had a burning desire to become a florist one day. I also sell fruit plants."
Ms Lata etched out a profitable flora business for more than a decade until the emergence of the novel coronavirus pandemic.
"Last year wasn't that bad because the economy was slowly recovering towards the last quarter. "The second wave has crippled the country because nearly everyone are affected in one way or the other.
"As a florist, I started to endure complications because I used to sell flowers for weddings and suddenly no one was holding weddings because of the restrictions on social gatherings.
"The same applied to temple services, but there isn't any prayer meetings."
She said investing on plants and flowers in the ground was an idea she was holding onto because of the demand factor.
"It takes time for flowers and plants to grow so planning needs to be done at least six months out before planting.
"Planning in advance is unfathomable at present and I take one day at a time because of a huge lack of demand for plants and flowers.
"It has been touch and go for me in the floral industry because of the devastating effects of a second outbreak of a killer virus since April of this year."
Ms Lata said it was not all gloom and doom because of COVID-19.
"Although, I have lost almost 80 per cent of earnings from sales, however, I am optimistic about the future of my business.
"I hope to start experiencing an upsurge in business from next month because we are entering the last quarter of the year, which will be a boost and I am pretty positive that the economy rebounds with customers returning.
"I have even invested $500 to erect a proper nursery earlier in the year so that the plants and flowers are protected from extreme heat.
"It's my livelihood after all and I depend on it solely for putting bread, butter and jam on the table for me and my hubby."
She strongly advocated for herd immunity so that a semblance of normality 'creepsin' again.
"I believe the sooner Fijians get vaccinated it will allow for the reopening of borders and people, who had been rendered unemployed are able to return to work in hotels and resorts since Nadi is a tourist town with so many dependant on the tourism industry for their livelihoods.
"They will have money in their pockets to spend on buying plants and flowers apart from feeling comfortable and safe of gathering in large numbers for events or celebrations like weddings and birthdays."
Ms Lata said some enticing flowers, plants and fruit trees sold by her include a variety of roses, dahlia, orchids, may flowers, palm and jade trees, avocado, coffee and cocoa etcetera.
"The prices are reasonable and range from $20 minimum to $35, depending on the size and nature of each product."
She added the pandemic had offered an opportunity for Fijians to share their love and care with each other despite our differences in opinions, beliefs, ideologies, cultures and traditions.
"Sharing and caring for one another is the way of life we have led for generations.
"It's part of our culture and a huge part of our lives as Fijians; only in Fiji."
The grandmother confidently stated she would not quit.
"I won't throw in the towel and contemplate retirement. I have been able to overcome obstacles and I am a survivor; pandemic or no pandemic"