Weather watch: Occasional showers forecast for Vanua Levu
25 November, 2020, 3:44 pm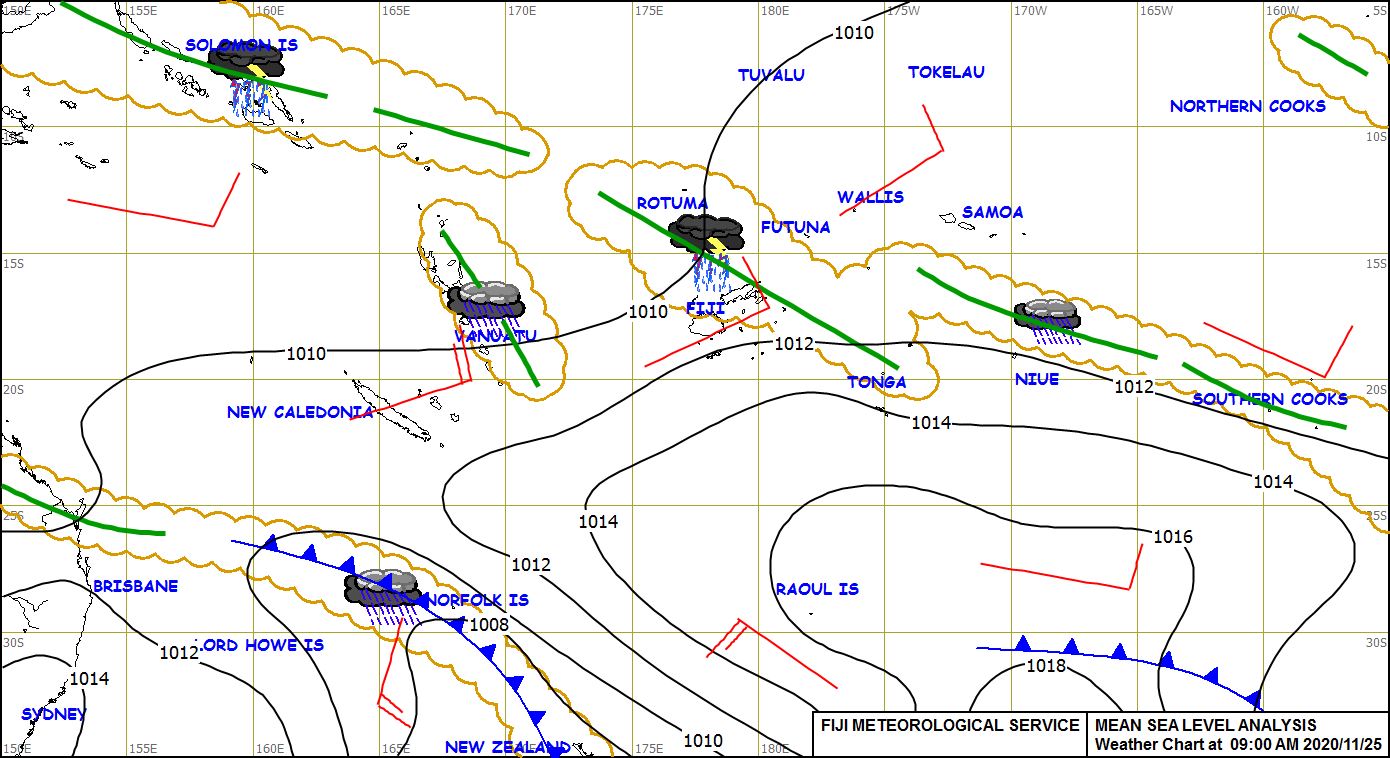 Occasional showers and isolated thunderstorms are forecast to midnight tomorrow for Vanua Levu, Taveuni and nearby smaller islands.
The national weather forecasting centre in Nadi has reported a trough of low pressure that lies slow moving over the northern parts of the country.
It also said that associated cloud and showers continued to affect parts of the group.
For the group, the weatherman has forecast cloudy periods with some showers over Yasawa and Mamanuca group, the eastern parts and interior of the other larger islands, Lau and Lomaiviti group.
Elsewhere, cloudy periods with afternoon or evening showers and isolated thunderstorms.
Isolated heavy falls are expected.
Mariners should expect moderate to rough seas.