Waqanika urges ministry to 'tread carefully' with teaching qualification issue
6 December, 2021, 6:30 am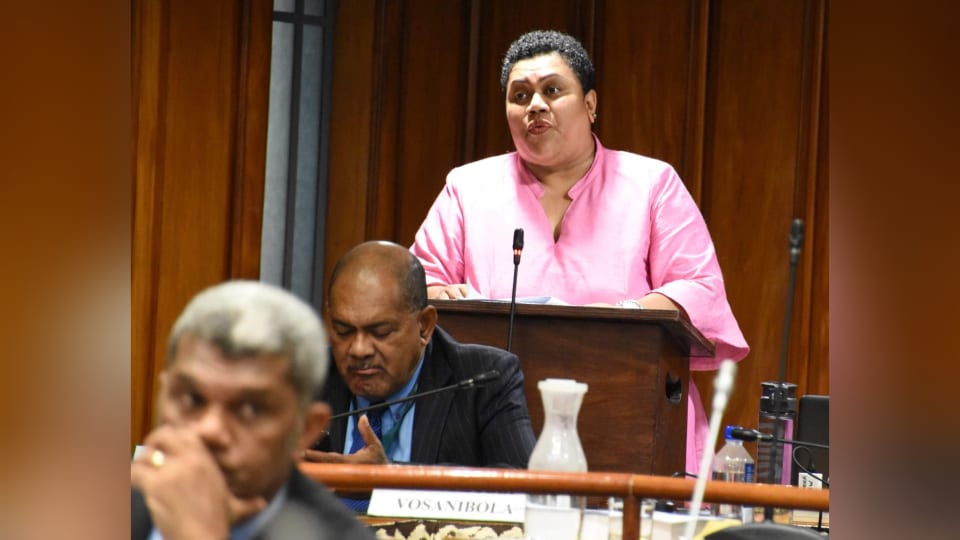 SODELPA MP Tanya Waqanika says while she agrees teachers need to upskill, one simply cannot compare substitute experience with the qualification of a fresh Degree holder who has never worked before.
She made the comment in Parliament last Thursday in her contribution to the debate on the President's speech.
"If there is a profession that seems to be under attack this year, it is our school teachers," Ms Waqanika said.
She said the Ministry of Education seemed to hold the view that only those with a Bachelor's Degree would teach the children better.
"Many of us sitting in this august Parliament were taught by teachers who did not have a Bachelor's Degree."
She asked whether the Ministry had assessed student qualification of academics by a diploma holder versus a degree holder.
"Qualification is only one aspect to determine a salary raise and promotion, but if an individual lacks the competency and passion to teach, empower and enrich a student's learning, then that piece of paper is meaningless to the child.
"I request the honourable Minister for Education and the Ministry to tread carefully with this.
"Our children have already suffered under this pandemic, as most did not get time to access through their worksheets. We have parents who have lost their jobs, therefore, could not afford a laptop or a computer, to enable their child to have access to e-learning.
"A lot of major and drastic changes are happening in our children's lives and it has, indeed, been a challenging year, and getting rid of familiar writing and familiar faces, only worsens the child as they are barely managing to cope with."